Looking at the history of the World Cup, FIFA, you will notice that error committed by the referee changed the course of the matches played. It was due to lack of technique to detect the mistakes. With the advent of new techniques, the errors were eliminated over the years. In the present World Cup in Brazil, a new technique called 'Goal Control' is in the offing. There are rare or no more chances of referee mistakes now.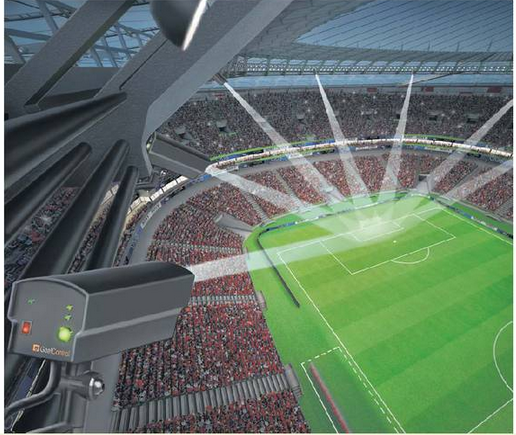 Photograph: Dainik Bhaskar
In 2010, 'REF CHEM' and the GOAL LINE techniques were used. The referee could make up his mind to take a decision and felt at ease due to this of this new method. In 1966, England had defeated Germany with score 4-2. Because of human error was ruled out on using the new method. FIFA had finally developed the new Goal Control method to eliminate such human mistake.
The movement of the Football is tracked throughout the game. In June 2012, a new method could be officially introduced. It is being used in this year's FIFA world cup in Brazil.
The system specializes in real-time image analysis. Based on 'Vision System' and the wireless devices are in constant touch together. The system is capable of tracking the moving ball and also keep track of any complex position or situation.
Dr. Andy Holland, Director of Porters Technology Institute says that experts know mistakes get committed on the field – and they can never be entirely eliminated. There is much pressure on reducing them, and that is how the new techniques get developed.