Agriculture and Industry, both are important sectors of economy.Whereas the former helps meet basic needs of people like food grains and other agricultural commodities, the later fulfils multiple wants that are legacy of economic development and modern life style.
Historically and traditionally Indian economy has been agrarian with 3/4th of its population living in villages having agriculture and allied activities as their prime occupation. Over the years villages have developed an emotional attachment to the land. Majority of country's political leaders hail from rural areas and have close affinity to the villagers, which is reinforced by political pragmatism as villagers also embody large vote banks.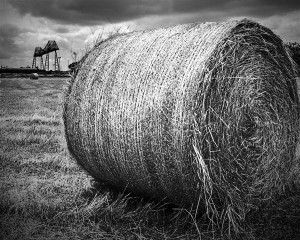 Whereas Agriculture and Industry need to play complementary roles in overall economic development, often these come to be regarded as rivals. Stringent labor laws, regulation of price and trade, coupled with a host of taxes and duties make industrial climate hardly conducive for efficient working. Often Government throws in spanners by way of sudden withdrawal of relief and concessions provided or promised. Even in tax free Special Economic Zones MAT (minimum alternate tax) has been slapped . In case of sugar industry, trade and export are under government control. Further prices of input (sugarcane) and end product ( sugar) both are under government regulation. The government is toying up with idea of bringing in legislation that would require industrialist/real estate developers pay double or quadruple prices of land. provide employment to and take up responsibility of re-settling ,land owners. Such steps are bound to fan the fire of inflation  and would not be compatible with government's plan of providing houses to the masses at affordable prices.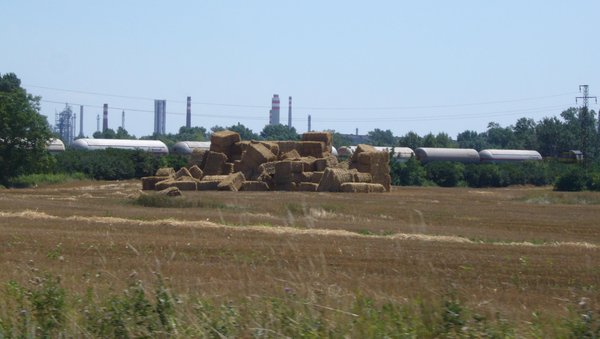 It is high time the whole matter is reviewed in its broad perspective. Instead of levying new taxes, loss making public sector units can be sold out or closed to bring down deficit, availability of land, power, infra structural facilities should be ensured, fair return on investment in agriculture as well industry.
A strong agricultural base is necessary for sustaining teeming population of the country. Industries such as textile, sugar depend on agriculture for the raw material. Going forward only prosperous farmers can offer market for industrial product. Agriculture in turn also depends upon industries. The phenomenal progress that has been made by Indian agriculture would not have been possible without help and support from industry by way of tractors, agricultural equipment, fertiliser and pesticides. automobile , pumping sets, means of communication etc.. Ignoring either of these sectors would lead to lopsided developments of economy. Need of the hour is to make these two sectors work hand in hand so as to ensure balanced growth of the Indian economy.