FIFA world cup's host Brazil lost heavily 7-1 against Germany. The defenders and the Captain have to face criticism firmly.
Analuj, one of the fans, wrote an emotional letter of appreciation to the Captain David Luiz that has gone viral. The fan wrote, " I saw all most all the world cup Brazil matches. I saw you the maximum. You should not feel miserable or unhappy as you did the best. You did,  whatever was the best You are a great Captain. Life is such that sometimes people win and sometimes they lose, but people only need to live happily. David you are my champion."
David received this letter from a fan Analuz Penna Reale. The letter lifted his spirits out of gloom after the depressing defeat in the semi final. Remember him leaving the field in tears! The letter is in Portuguese.
David thanked the little girl and the people of country as a whole for the support and love.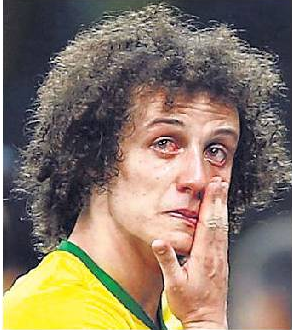 Source: Dainik Bhaskar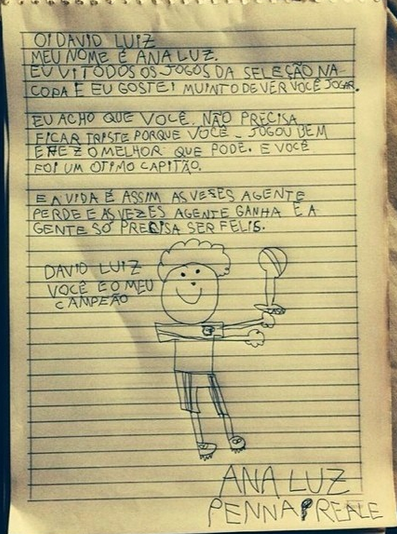 Source: Instagram
The world cup football final commenced at 8 Pm on 13th July at the Maracana stadium in Rio, Brazil. Pre – match closing ceremony commenced hours before the match. The top singer Shakira and Carlos Santana, preformed  there for the show. Supermodel Gisele Bundchen and 2010 winner Carles Puyol brought in to the stadium the trophy through a tunnel with security.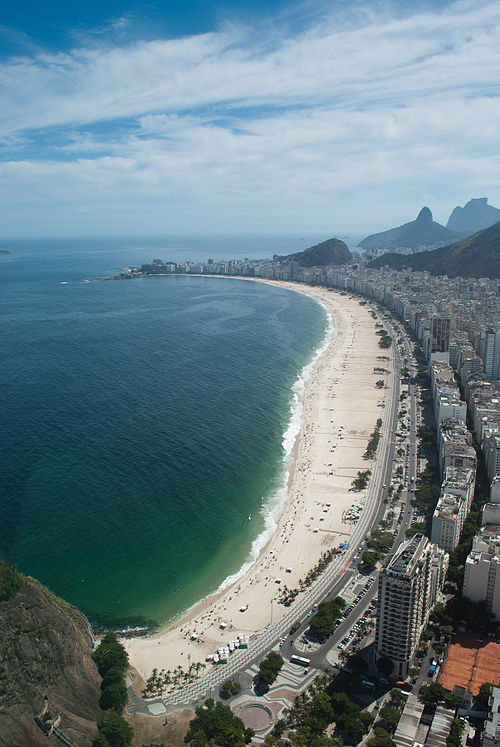 Copacabana Beach
Source: Wikipedia
This was a world event for which over one billion people watched the most popular sporting event plus the extravaganza by various means but mainly through the TV. Note worthy  fans parks were the Copacabana beach, Brazil Berlin, Germany and  Buenos Aires in Argentina.