If you like adventure game then, wall climbing is for your calling. Wall climbing enthusiasts are on the look out for the new places to reach and continue in their pursuit. Diga di Luzzone dam in Switzerland is such a place. Its 540 feet high wall attracts wall climbers. Only sport climber are allowed to this venture and not a novice. To ensure the safety of climbers and not allowing amateurs or casual visitors, the first few meters do not have any climbing holds.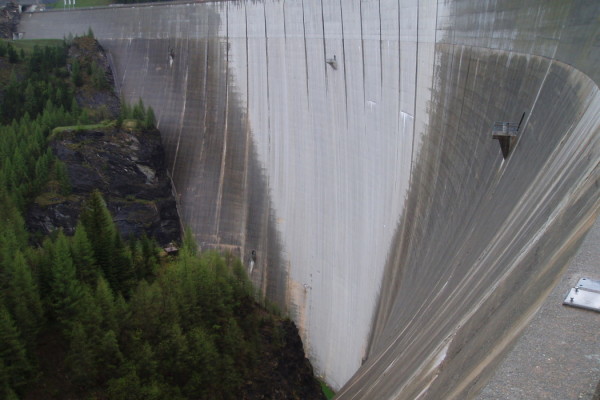 Photo source: Wikipedia. 
Some climbers say that calling this wall as the Everest in their climbing language would not be wrong. This concrete wall is world's highest straight climb. The dam got completed in 1963. After some time in 1997-98, its height was increased by 56 feet. The climb starts with concave shaped wall which straightens as vertical later.
A German manufacturer firm of wall climbing holds implanted 650 such artificial holds and bolts to ensure safe and firm way.
The holding capacity of the dam is 36.74 Square kilometers when referred to the catchment area. There is a lake lying at 5270 feet surrounded by range of mountains on three sides and on the western side is this dam's wall.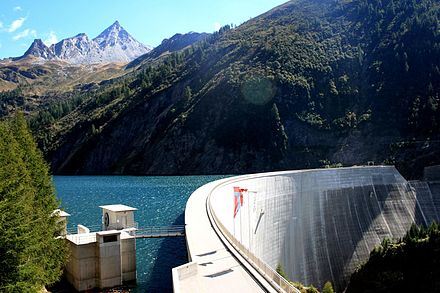 Photo source: Wikipedia. 
There are five pitches of the wall climbing holds which one has to go through to reach the top. One has to pay A fee of $ 22 – charged for the ladder, plus $ 110 as a key security deposit to start the climb through the ladder, necessary to avoid any inexperienced visitor to make a climbing attempt.
It is noteworthy that humans can reach height of development through sheer grit, skill, hard labour, up righteous character, trust and confidence.