I am a teacher by profession. The other day a new teacher, about ten years senior in age joined the school. We became friends and started to spend time and to share a lot of views. She was always smiling, glowing and loving. She completed her job efficiently. All praised her work, and the personality.
One day, as we got the news that Rachel was hospitalized due to an accident. We dashed to the hospital to find how she was doing. There to our surprise came to know that she had no relative to take care of her or whom she could call her own. That day onwards, till she was in the hospital, we kept visiting her daily.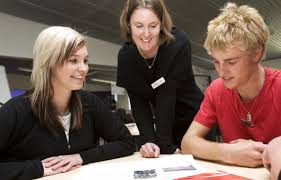 Source: Wikipedia.
In reality, there are some people in this world who despite a lot of difficulties keep smiling and are a source of love with their art of living, which matter a lot and touch the heart. You still remember such a personality for all time to come.
We remember another incident. It was when she demonstrated of her art of living. At an intercast wedding ceremony, the girl's family followed the marriage rituals of the groom's family by pre-arranged meetings. A particular ritual of 'Milne' (Where boys and girls relative hand out gifts). – was missed out.
The boy's aunt asked to be given cash $ 15 on each meet total about seven.
Although, the sum was not much, but arranging bills at the last minute was difficult. At that moment, Rachel stepped in from boy's relatives and solved the problem. She said since they are at girl's door; we will accept the welcome of girl's side as arranged. i.e., Garlands with a forehead mark.(TILAK) for all.