1 .Château de Chambord, France
Chambord Castle, this majestic palace is in France and is known for its beautiful and impressive architecture. It was constructed by the French King Francis I. UNESCO has declared  it as a World  Heritage Site building. This building has inspired the University of London to make a replica, and name the main building  as the Founders Building.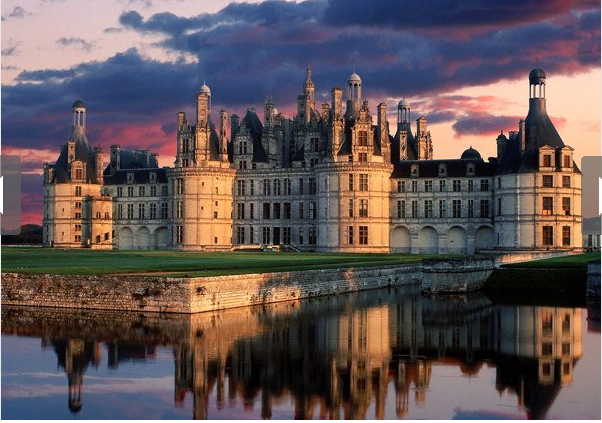 2. Palace of Versailles, France. 
Here the treaty of Versailles was signed to end the World War I.
Palace of Versailles constructed in 1624 by Louise 13th. The royal hunters used to rest here. It is about located 20 kilometers south – west of Paris. There is a crystal chandelier, of one meter height, weighing half a ton, affixed in a steel frame having electrical lead system. UNESCO declared it World Heritage Site.
3. Summer Palace, Beijing, China 
The summer palace constructed in 1750 and used by the Chinese communist leaders for their summer holidays. Historically the palace remained in controversy with all the regimes.
The building and gardens around and the lakes are adding to its incredible beauty. The Summer palace is famous and declared as a heritage building by the UNESCO.
4. Schönbrunn Palace, Vienna, Austria.
The place in German language means "beautiful spring." It has 1441 rooms and has served many Governments since its inception 1712.
Schonbrunn Palace is first choice for the tourists in Vienna. The palace is best, be it the most beautiful Garden, or Zoo, Marble villa atop a hill or the Lakes around the palace. Musical concerts are regularly held. Unesco has declared it to be World Heritage Site.
5. The Pena National Palace 
The great earthquake of Lisbon in 1755 had destroyed the monastery. The King Ferdinand I had erected this palace.
The palace was used by Royals for quite some time and was converted to a museum after the Republican Revolution of 1910.It is a World Heritage Site declared by UNESCO.