Public To  Reach Ground Zero For the First Time 
This year for the First time  Ground Zero will be opened for general public to pay their homage to the victims of 9/11 at World Trade Centre in New York. It will be the first time since the terrorist attack.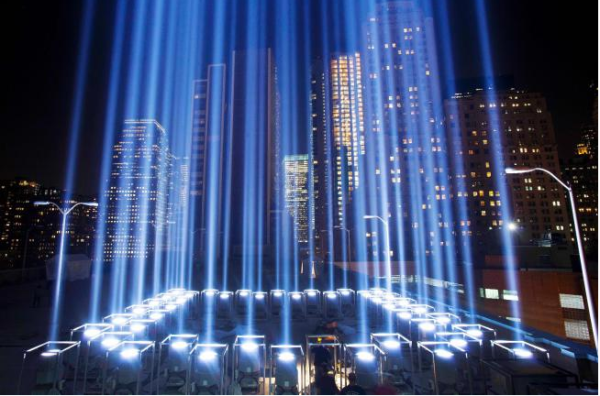 Via – flicker.com
Joe Daniels, the President of Memorial Plaza, has emailed to the relatives of the victims that Ground Zero shall open from 6 PM until Midnight for the general public. This place keeps prime importance to the relatives of the victims who lost their lives. Since long time, the general public wanted to visit the spot where this attack took place.
A Frozen lake 's Photo shoot out on a bike
This frozen lake is famous in North Michigan, USA. The lake freezes in winters; this is when people come on the bike. This lake is 50 feet deep and spread in 200 Acres.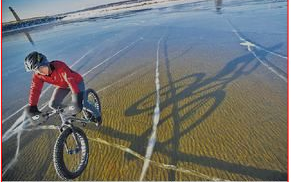 Via: Dainik Bhaskar
There are three small islands in the lake where people go by boat when not frozen. Aron Petersen arranged a shootout while riding on the frozen lake. He is a steady visitor here. There is a small resort where hotel like facilities is available. There are seven boats available for anglers.
 A Town in Brazil Exclusively reserved for women.
Noiva do Cordeiro,  is a small town in southeastern Brazil where only women reside. Their husbands and children can meet the women on the weekend for a few hours. There are approximately 600 women aged between 25 and 50 years, living in this small place. They have reformed and made this town beautiful. Nearly all the works of repair and advancement are carried out by them. The strict rules are implemented for all the women. In a way, the town is exclusively for women only. The husbands and boys are sent to a nearby town.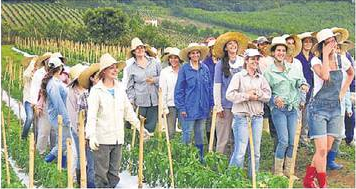 Via: Dainik Bhaskar
Women do all the farming and construction jobs. In case of any problem popping up, they meet and discuss, sort and solve the issue. Amongst them, Rosalie Fernandez says that they enjoy the life to its full extent. There are many jobs that women carryout better than men.
Some have taken up farming and the others the teaching jobs. Fernandez says that their town is well organized and administrated better then men and the town is beautiful.
This township came into being  in 1891 by the efforts of a woman Maria Senorina whose husband had forcibly married her.  She was accused of committing adultery.  She separated from him for which the Catholic church had excommunicated her for  next five generations. She commenced living here and has gradually got the  recognition  and name for their  work and achievements.