Today is Diwali – the festival of lights is here again. The eternal fact of good prevailing over evil, harmony over discord and light over darkness is the essential message of this annual celebration of South Asia and the South-east Asia. The elders of this area had so designed the fabric of society that people always get reminded of the essence of the message. The narratives giving details how the evil gets defeated by good ultimately.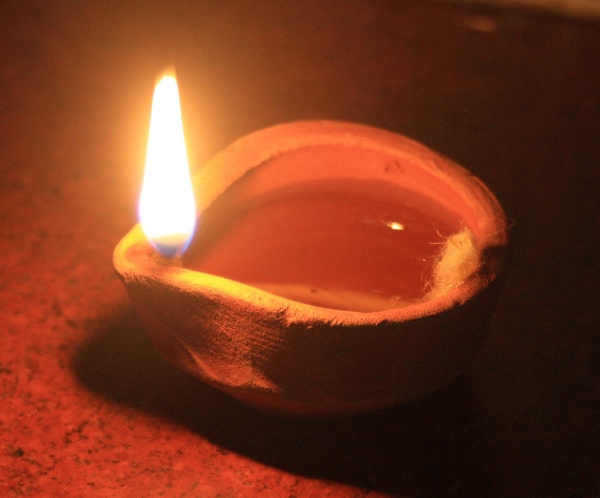 Photo Credit: Wikipedia
The most prominent is the epic of Ramayana – where Ram and Sita go through a fourteen years of exile. Sita got abducted by Sri Lanka's king Ravana. She had to be rescued through war and much strife of Ram. Hanuman, the monkey Avtar comes to the assist and aid Ram. The story of Ram preparing to wage a war against Ravan and to free Sita is gripping and told in many versions in these vast areas. The muslims world in this area believe their religion is Islam but the culture is Ramayana.
In today's India and people in the region elsewhere, organize annual Ramayan plays, concerts and dramas. That are held over in ten days prior to Dussera. On the day of Dussera, Ram is victorious over Ravan and twenty days later the festival Diwali is celebrated with pomp and show.
The festive season begins and business revival all over with commercial activity. In general, the life gets filled with much vigour. The new clothes, new houses, are the order of the day. People exchange gifts and greetings on a large scale. Folks are in an excellent mood to prepare for winters and face life. All in all, it is time to rejoice and share and pray for a better world.