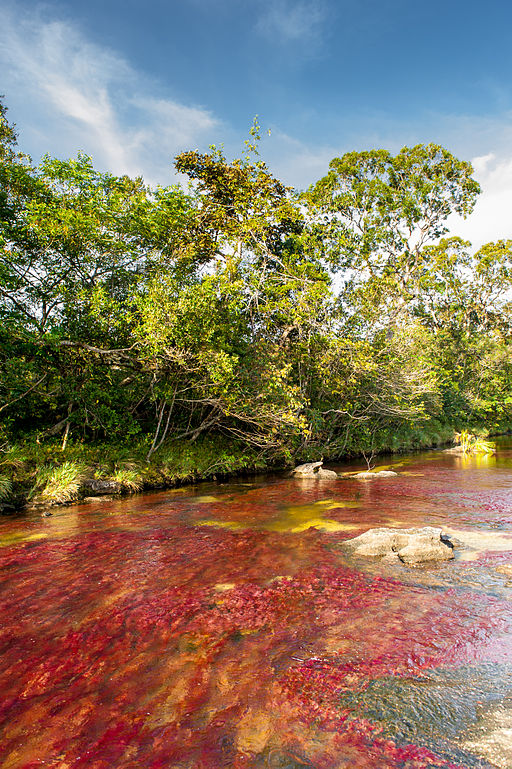 Source : Wikipedia
It is not easy to understand that nature works in a wonderful way in Colombia. From July to November each year a river Caño Cristales flowing in the mountainous region of Serranía de la Macarena turns itself into colorful painting as given here: –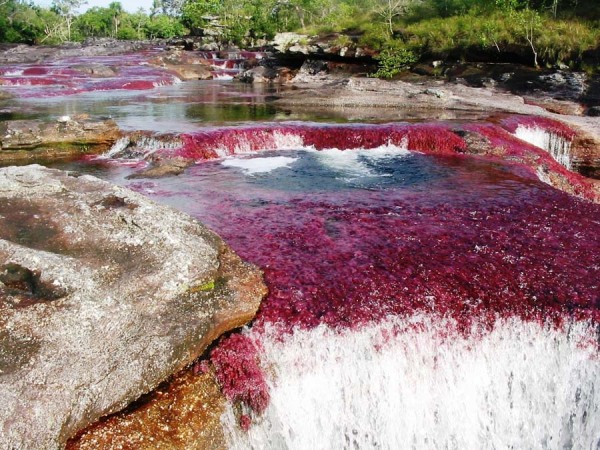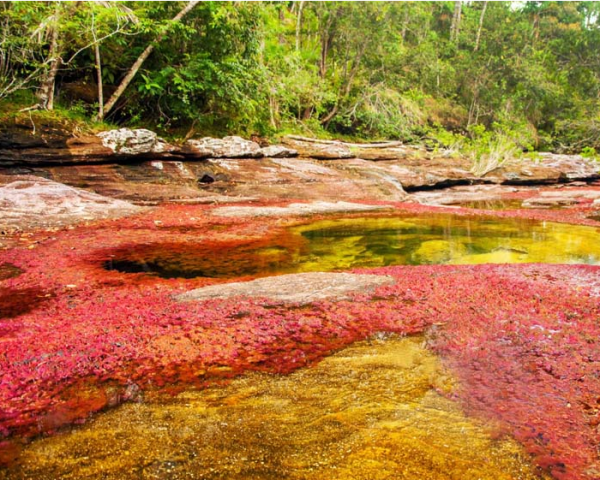 Source: Second Globe:
Undoubtfully this river is known to be the most beautiful river in the world. There are five impeccable colors, or you may call the river 'the liquid rainbow' consisting of Red, black, blue, green and yellow which are distinctly noticeable throughout river's passage.
Source: Tops Travel
The river bed has the gift of red color because of plant Macarena clavigera growing on the bottom soil. Depending on the sunlight and time of the day, the red color change to dark purple, to bright red to magenta. The red brilliance affects the other colors as well.
Source: Xcite Fun
There are incredible and beautiful waterfalls throughout the duration of the river. Its blue water, when combined with darkened rocks, the green sand, and the algae turned yellow, leaves an impression that lasts long after you leave the place.

Source: Love These Pics
It is another wonder that there is a total absence of any water borne or land-based wildlife in and the vicinity of the river. The visitors are well aware of the fact and swim in the river. The other plus point is that the lot of pools have developed due to the impact of water over thousand of years on the rock bed. The visitors are seen taking pictures of the colors and the swimmer as the dear memory for all times to come.