Viral Photograph of Parking Lots.
Tbilisi, the capital of Georgia, has many separate parking lots for the disabled. Others commenced parking their cars there. The problems for the disabled started to mount. That is when the ' Tree of Life' organization devised a way to encounter the problem. They organized a protest, by getting as many as possible chairs and blocked the parking lots near the central metro station leaving space for the
parking lots are having wheelchair marked for the disabled.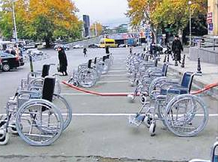 Photo source: Dainik Bhaskar
This photos of the protest went viral on the social media. The car drivers then realized their mistake and stopped parking at disabled parking. Now – a – days these parking lots are vacant all over the city.
The United Nations day of Persons with Disabilities on 3rd December, it is the right time for people to learn about the importance to help this category of persons.
An App'Assist-Mi' is available for disabled for the parking in the USA.
Doctors Criticized for Celebrating in the O/T 
In South Korea, it was a humiliating experience for the nation due to surgeons of Gangnam district hospital. There is a famous jewelry plastic surgery hospital where the operations cost in thousand of dollars. The carelessness of hospital doctors came into limelight when some photographs got uploaded on the net and went viral. It was due to the alertness of one of the staff member who took the shots. The photos displayed in an operation theater (O/T) the doctors were busy to wish happy birthday to of one of their colleagues. The celebration was going on while a patient lay in an unconscious state in the O/T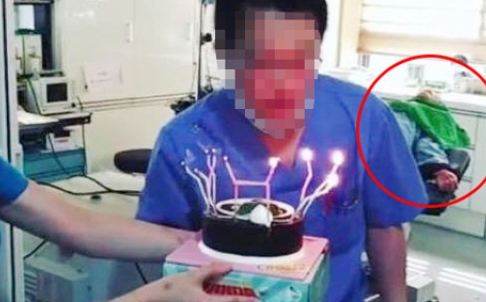 There were question arising from the carelessness of doctors running multi-million dollar industry. How come they have such a callous attitude towards a noble profession.? How is that they do not bother about the lives of the patients.? How can the public trust the hospitals.? Earlier, such an incident had occurred in China. The doctors had left the patient for a group photo during operation. The doctors had to face sharp criticism then.