Recently the Underwater Photos' Series of Nick Blake (49) from the South Pacific Ocean of over 40 warships and small boats and about 250 fighter planes got published. The grounded debris belonged to Japan. During the World War II, they got destroyed within two days by the Allied Forces in February 1944 in an Operation known as Hailstone. That was a fight for revenge for the attack on Pearl Harbor and start of strategic decisive warfare.
Japanese Marine Wartime Wrecks
Source: Wikipedia
Source: Wikipedia
Although the Japanese had a very firm control in this area but were inflicted heavy losses during that period. The Japanese had made the base called Truk Lagoon (now known as Chuuk). The area is distant and spread as much as 1800 km from Australia.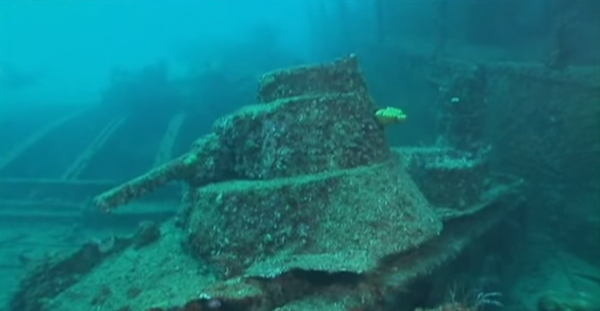 Source: Wikipedia
Now – a- days, this place is the favorite haunt for the sea divers, where they go and view the sunken ships and aircrafts even after 71 years of the operation. These shots show them as graveyard for the large numbers of the destroyed war paraphernalia, vessels, and planes.
Nick Blake disclosed that he had been to this place for a month in May 2014. During the trip, he dived three times on some days and made 30 dives during his stay. The dives lasted nearly an hour for the shallow water wrecks.
He said that there are so many of sunken wrecks over there. The area is called the capital of wrecks. The ruins are well preserved they are covered with marine growth and life around.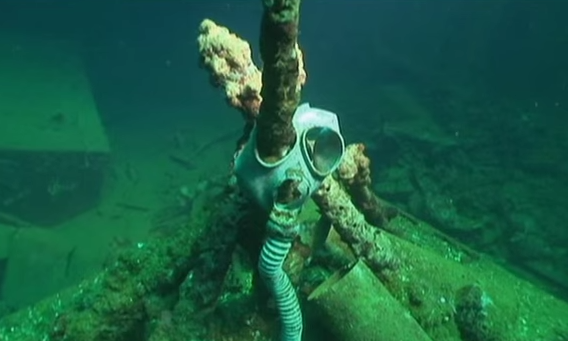 Source: Wikipedia
Source: Wikipedia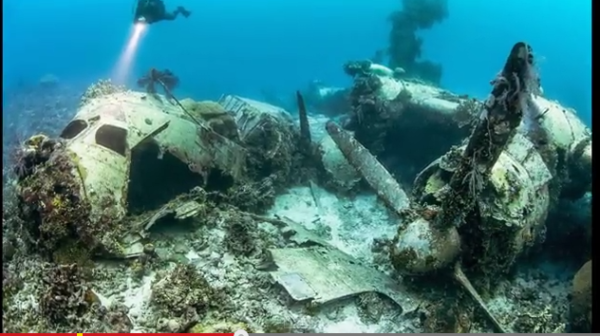 Source: Wikipedia
 Source: Wikipedia
The most experienced divers can only approach the Naval wrecks. One has to see and believe the amount of war material lying intact in the waters. The mines, torpedos, tanks, ammunition, armored vehicles, two hundred thousands of shells, and various sizes of military trucks. It was the hardest blow to the Japanese as the events started to turn against them.
Source: Wikipedia