Whittier is on the western side of Prince William Sound, a small town in Alaska, USA. It lies 75 miles off to the southwest of Anchorage, the capital of Alaska.
It is amidst beautiful mountains and is in the news for its whole community living in well-knit arrangements in an only single 14 story building called Begich Tower, located on the edge of the town. It is known as a vertical city. There are 200 people ( population) in the town.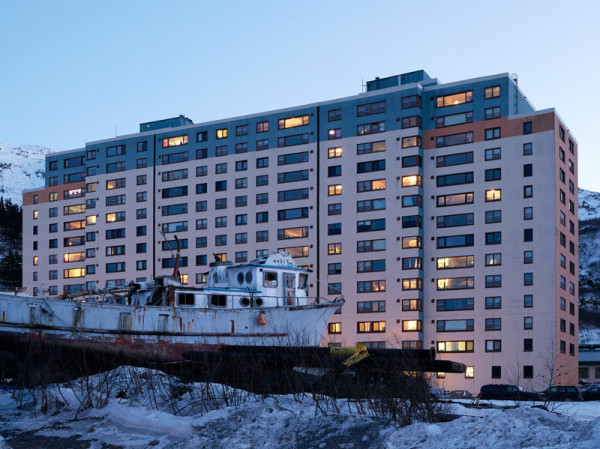 Photo Source – You Tube
In this place, in cold-war days with the Soviet Union, US soldiers left a barrack with many hidden secrets till now. The building houses whole of the people living in wWhittier and fulfils all their daily needs.The building has a police station, health care center, provision store, laundry and the ground floor has a Church. The employees and employers live in the same building. The building is very convenient place to live for all and is different from the usual ones, but those living here has a different lifestyle. There is a school for children right from play school to high school. The school building is approached through a tunnel. The students can attend the class in their shorts as the weather does not affect the school children and the staff.
The weather is usually adverse; for this reason the residents are unable to go elsewhere. The surface road is not right, and it 's hard to reach the town. One has to use the hilly path and a tunnel. The alternative is to use the sea route. Although it is a small town, for shipping it is a big name. This is the gateway to Alaska through the ships.