Life always throws up more problems & challenges than solutions. It does not mean that one should not laugh. Joy Boot Camp is an organization that has volunteers who teach people to laugh and be joyful in the US. The corporate world is getting interested and let the employees know that it is essential for everyone to learn to laugh. Most of the people would not remember when did they LOL( Internet slang) Laughing Out Loud and heartily, on any ridiculous or hilarious point.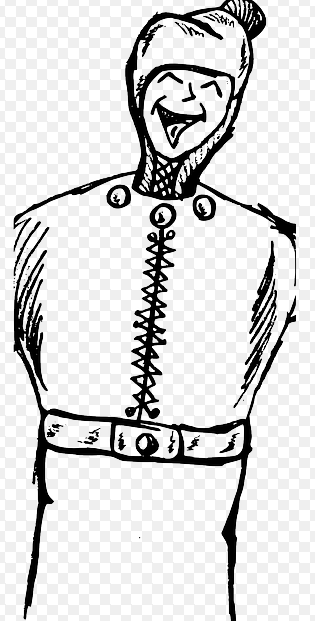 Photo credit: pixabay.com
If they do remember then, consider them lucky. Non laughing type of people feel " laughing loudly is an uphill task. Or their thinking gets just limited to what do you laugh at ? or What's so funny anyway? Or they have the ridiculous view that who has the time to laugh. They would go on we have more important things to do. "
As per Jean Leggett, the Canadian founder of the Joy Bootcamp, there is nothing more important in life than to laugh. She is a sought after motivational speaker. Her motto is to teach people, " How to jump start their brain and life for more joy. How to look at the lighter side of life in each situation." It is important to have child like fun, laugh and be imaginative   in all walks of life. All the activities are done laughing all the time. Hospitals, war zones, industrial houses and institutional keep her occupied all the time.
Hiring a laughter coach can quickly change the perspective towards life. Four elements of joy: dancing, laughing, singing and playing on a daily basis for some time ( say four to six minutes) enhance the joy of living. Keeping track of emotions is a way to start a scientific way evaluating joy. Start to record feelings on a worksheet, like how many times did you laugh, did you learn something new that gave you joy? What are the things that gave immense pleasure to you? Did you make anyone laugh or smile? It would impel you to do those things that gave joy and reduced stress.
You can Learn to Laugh:
The late Annette Goodheart, one of the world's best laughter therapist and author of the bestseller laughter therapy: How to laugh at everything in your life that is not funny, had said that laughter is a cathartic process, which can be a keystone for healing. Her theory was confirmed by many researchers over the years on the benefits of laughter.
One of these studies in Japan by geneticist Kazuo Murakami, showed that laughter therapy is an efficient, low-cost medical treatment that cuts health costs. Laughter is a stimulant that can trigger energy inside a person DNA, potentially helping cure diseases, says Murakami. Via
An American philosopher and psychologist William James had summed up it up well when he said" we don't laugh because we're happy we are happy because we laugh'.Via