It was way back in 1968, I was a lad of 19 years. Still in the apprenticeship of the merchant marine on a ship It was way back in 1968, I was a lad of 19 years. Still in the apprenticeship of the merchant marine, on a ship. Our cargo vessel was on a trip to deliver Barley from La Havre, France  to Yogaichi near, Tokyo, Japan.  We had about 38 hours to load the consignment. No one wanted to miss  a lifetime opportunity to see Paris. All of us wanted to see the Eiffel tower and the French cabaret dance in Paris' night life.
The next morning with Just 50 francs in the pocket, I left( on foot) the vessel for the La Havre railway station at about seven AM. It took me about an hour or so to reach the station. The ticket cost me 23 Francs. As I calculated I would be left with just 4 Franks to see Paris. With much of feelings, I was certain to do the very best. I wanted to be sure that my aim would be achieved. That,  I could say that I have been to Paris.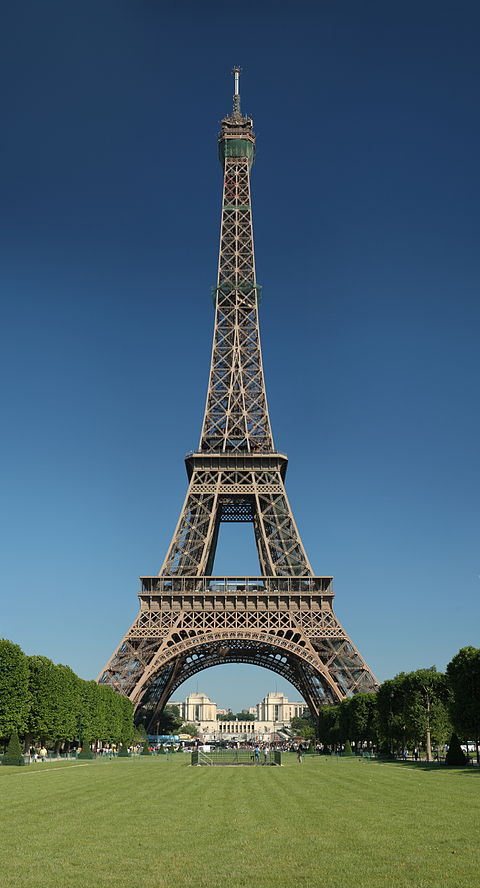 Photo Credit: Wikipedia
On entraining, for Paris I had enquired in the compartment if there was someone to speak in English.  There was no response, so reluctantly, I sat on a seat and awaited the train to reach Paris. An American couple entered on one of the stations and sat opposite me. They were speaking in English. It was a heaven-sent opportunity for me to communicate with them. They had a brochure on Paris, which was very politely shared and later on given to me.
After after about 2 hours or so the shuttle reached Paris main railway station. I walked out and decided to walk to Eiffel tower, my destination.  With only 4 Francs in the pocket (23 were yo be used for the return journey),  for seeing the Paris, I was determined to do the best. The route was to be decided by asking crowds and referring the brochure. They helped me reach the Eiffel Tower base, where I happened to meet the ship's captain and Chief Engineer who overjoyed to see me and asked me to  stay with them till arrival on the vessel. I bought ( 27 francs in my pocket),  a souvenir of the Eiffel tower, (a miniature) and had all my meals and travel back to the vessel all free, very comfortably.
Later on,  I would like to add the details for the famous Eiffel Tower and the Lido cabaret.  The Lido is a cabaret and burlesque show located on the Champs-Élysées in Paris. It opened in 1946, famous for its exotic shows including dance, singing and other performers. Famous names have performed there including: Edith Piaf, Siegfried and Roy, Sylvie Vartan, Johnny Hallyday, Maurice Chevalier, Marlene Dietrich, Eartha Kitt, Josephine Baker, Kessler Twins, Elton John, Laurel & Hardy, Dalida, Shirley MacLaine, Mitzi Gaynor, Juliet Prowse and Noël Coward. Via