When you receive an email and want to reply, or you wish to meet someone. Talk to yourself before the action. Only on spending time with yourself you will know, what action to take. Or if you want to meet someone you should plan the way to approach. It is recommended to include exercise as a part of your job so that you remain alert.
Think for a while before you reply an email.
Usually, people answer email soon on receiving but the answer should get a response only after reasoning, in each case. If you respond before thinking about it, you may invite something unpleasant and commence some unwelcome dialogue in the offing. There are alternatives to save from a later embarrassment as given below:-
– Answer in a way by which no response comes through. One may reply by using the words; Your message is at hand. It is like leaving the urgent talks in the middle with someone.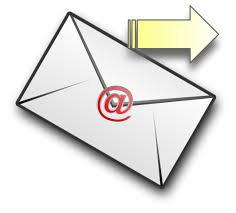 Photo credit: commons.wikimedia.org
– All right, your message is at hand. I am too busy and would reply tomorrow. It is a quick answer and keep the options open for the future action.
Or,
– Take a confident pause. Do not respond for the next 24 hours. It is an excellent way. Often not responding at once is a good way, this method works in your favour. This method gives both the sides time to think about the context.
Questions to ask for an appointment that is important.
Today all people are busy. To request time for an interview with someone unknown is quite difficult. It would be wise to think of the following points before such an engagement.
– Why would the other person talk to you?
– How can you present and prove your credentials?
– How would an appointment with you benefit him?
– Do not think that the other person wants to get in touch with you. Understand this thoroughly and in your first message, give a reason to meet. Talk about an ordinary event. Do not ask for an appointment for lunch. But ask for a joint function that gets granted favourably. Give details of any similarity between you and person you have to meet. That way the other person will not think of you as a stranger and likely to welcome you.
Do your physical exercise along with your office work.
Regular exercise enhances steadfastness, Concentration, sharp wit and creativity. Exercise reduces and eventually frees you from the stress. The factors just mentioned are connected to your working capacity. Think exercise as part of your job even if you may think or believe that you do not have much time for the physical pursuit. Some of the physical activities that you can include in your daily Routines.
If you do not love playing hockey, and it is not to your liking switch over to badminton or swimming or Yoga or jogging or dance class. Be a part of a big group in which exercise gets importance. Buy clothes or mastery in any field will help you in enhancing your interest in life.