Punjab CM Badal has made statement against Kejriwal, asking him to clear his stand on SYL Issue and stop building castles in air.
On 5th July 2016, CM Parkash Singh Badal accused AAP Party's leader Arvind Kejriwal to not mislead people of Punjab and don't build castles in the air.
As said by Parkash Singh Badal, the AAP party is filled with fugitives and entertainers and they all together are misleading people by various gimmicks and no real issue has been raised by them. The more serious issues like Sutlej Yamuna Link Canal dispute is yet to be clarified by Kejriwal.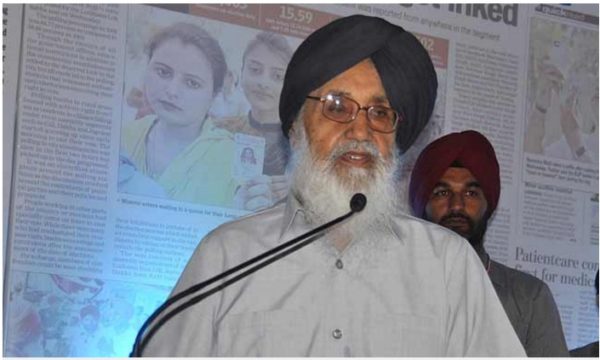 CM also states the playing with people's emotion over a sensitive issue will not lead him to Punjab electoral win, but they will be getting lesser traction and lesser votes if they try to disrupt the emotional points.
Parkash Singh Badal has made it clear in these statements that nobody can take water out of Punjab and it will never happen in his ruling.
It has taken many years of building the peace environment in the state, and don't spoil that by saying ill words in front of people of Punjab.