Thoughtful Facts of a Happy Life
It is evident that plain joys in living make real happiness. Following factors will bring much contentment in your life.
In case you are right then, there is no need to get angry. As anger leads you to choose the wrong way to use your energy. 

And whenever you are wrong then you don't have any right to get angry.
Tolerance with one's family members is Love. Tolerance with all rest is Reverence. Tolerance with self is Courage and Tolerance with God is Faith.
Never think too much of the past, it usually brings extreme distress. Don't linger too much about the future; it brings fear.
Welcome, this moment with a smile; it brings cheer and nearly always solves the problem.
Every obstacle comes to make us or break us. So, tackle the problem with all your concentration. The choice is yours whether you become a victim or a hero.
Handsome state of affairs are not always available to all, but right beliefs are always the resource to achieve happiness.
Do you realize why God created gaps in the fingers? It is simple, so that someone, who is dear to you, comes by and fills those gaps, by supporting your hand eternally.
Meditate for at least 15 minutes and concentrate on your breath and forget everything else to calm your mind and be happier.

photo source: nytimes.com
Good Health Can Save All
Positive emotions and happiness bring long-term health.

It is a general practice to exercise regularly to maintain a good health. Set a routine: Early to retire and get up at about the same time every day. It resets your biological processes rhythm and helps to promote your sleeping pattern. Good health means healthy relationship between Mind, Body, Spirit, and Fitness

At least 30 minutes or more of regular exercise deliver a good health for all. Go for nature walks, go to the gymnasium, take up yoga or aerobics – regardless of the kind of exercise you are doing. Whenever the body gets regular activity, you are refreshed to take on the rest of the day.
It would be good to have the feeling of being happy and contented for one and all. If we all concentrate on the following thoughts, the world would be a better place to live we can save many unhappy human beings.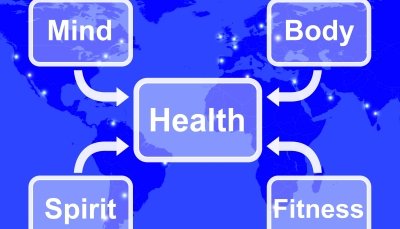 Photo Source: Linkedin
Concentrate and think " Let this day be the best day of my life. So that, I work to benefit and do good for self, for my family, the nation, and the world. That I do not bring any trouble, distress, suffering, misery or hardship to anyone."
meditate