Are wrinkles and fine lines are showing on your face? You must be worried about it. But you do not need to worry as these are the signs of ageing and there are some simple beauty steps which will make you look younger. By implementing these steps you will again be able to attract your partner and feel happy and younger.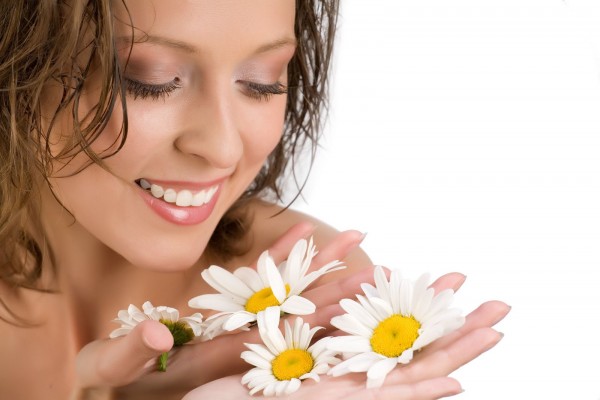 1. Your hair is the first thing which shows your age. Keep your hair length between your chin and your shoulders. Some hairstyles, side-swept bangs and hair no longer than your shoulders will help in reducing your years that is you will look young.
2. Lipstick adds glow to your face if chosen correct according to skin tone. Wrong lipstick shades can age you.  Another trick to looking younger is to steer clear of brown lipstick shades. One should avoid matte lipstick as they tend to settle into your lip lines. Instead, try creamier lipsticks or glosses. Glosses are especially meant for looking youthful and make your lips appear more beautiful and sexy.
3. At this age one should avoid power blushes and shadows and stick to creamy blushes and shadows. Older skin usually means dry skin, so creamy blushes and shadows are best to be used. Also, powder blushes and shadows tend to settle into your fine lines and wrinkles, while creamier products plump up your skin and helps in looking glowing and shiny.
4. Your eyes are the jewel of your body. So, define those eyes. Curled lashes immediately make eyes pop. One can curl your lashes after mascara application; just make sure the mascara has dried. I find lining my eyes helps make my somewhat tiny eyes look 10 times larger. It will make your eyes loo beautiful.
5. In this age hair growth reduces to a level so avoid over plucking your eyebrows. Once you hit your 30s, you'll want to be careful not to over pluck your eyebrows since brows are less apt to grow back if you excessively pluck.
6. White teeth are sign of beauty. Teeth may turn yellow from coffee, tea or red wine stains. So, try teeth whitening. You can whiten teeth quickly with over-the-counter products such as Crest White strips.
7. Your posture tells your age. So stand up straight. For that think about all the sexy women you know. You will notice that they stand up straight and confidently. This will not only make you look ten pounds thinner in seconds, it will make you look five years younger as well.
8. Everyone suggests that a good and sound sleep of minimum six hours is necessary for healthy body and healthy mind. Get a good night's sleep. Few things age you overnight more than a poor night's sleep. Your eyes are puffy, your skin sallow and dull and your face sags because of bad nights without proper sleep.
9. Drink lots of water as water clears your blood by clearing harmful toxins from your body. It will also make your skin glow.
10. Regular exercise and yoga are best to look younger as they reduce wrinkles and fine lines from your skin and make you active and confident.