The world is constantly expanding with amazing and unique opportunities to travel and make a living while doing it! If you've ever wondered how you can explore exotic places and pay for it, how you can make back the money you've already spent on an excursion, or you want to change jobs so that you can trek the globe and experience a variety of cultures, but wonder how you'd survive, teaching yoga remotely via a blog on your website may be your answer.
Maybe you are new to the world of travel blogging or perhaps, you've been doing it for a while, either way, you've decided you want to start making the blog pay for itself and your trekking expenses. Just know that it will take time, the income will be small to start, and it's a lot of work that takes intentional efforts. However, if that doesn't daunt you, here are some suggestions for getting started.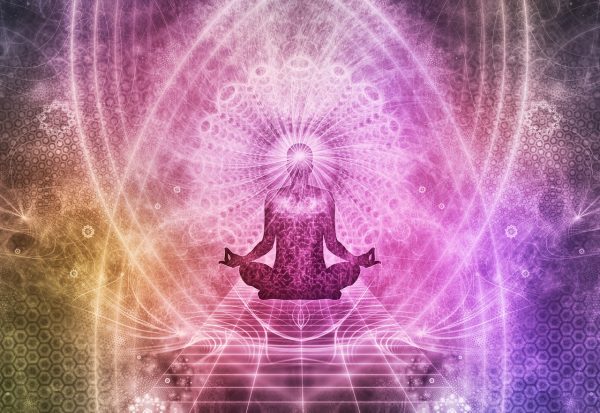 Create A Yoga Lifestyle Blog
Lifestyle blogging is an important and emerging form of communication. Bloggers are sharing information on specific topics and setting themselves apart as experts every day. In doing so, they create an atmosphere of information and experience sharing that benefits anyone searching for a wide variety of topics.
People like other people's stories and lifestyle blogging lends itself to that in a natural and organic way. When your readers can relate, they will come back often. The value of repeat visitors is seen in statistics across the internet. Strong analytic numbers increase affiliate link traffic, affiliate negotiating power, and increased likelihood of purchases from your website.
With a quality yoga lifestyle blog on your website, you can visit locations around the world, capture your adventures, share your travel stories, and create a workout video on site. Then, you can post all this content on your monetized blog or sell the workout and your story as a package on your website. You could also sell the workout by itself to app companies who use video to add variety home workout systems.
How to Monetize A Yoga Lifestyle Blog
Chances are, you are journaling about your experiences anyway, why not add video and sell it? Blog readers are very interested in the personal side of the traveler's life. If you can write, workout and capture your experiences in such a way that you are revealing parts of your adventure in a story format, followers will engage, making it easier to attract affiliate advertisers to your blog and begin generating income. The more you travel, promote yoga exercise, and blog, the more engaged your audience becomes, and your blog's value increases.
Pro Tip: If you can provide something of value to give the reader, the more appealing your blog will be. Perhaps you can create a guide of do's and don'ts from your experiences. Maybe it's a pictorial list of locations where you can participate with other yoga classes or in exotic locations. The possibilities are endless. Just make sure it's valuable and relevant to the post or your overall blog theme.
Here are a few tips to boost your success with generating revenue through blogging:
Implement affiliate advertisements and links. Research companies of all kinds that are willing to advertise on your blog. Strategically speaking, advertisers that a related to the travel industry will be the best.
Direct affiliate sales take place when you know your niche and want to work with local companies in a particular area or in a specific tourism focus. Meet with company owners and present the benefits of working together on each other's blogs and you quickly become an expert on site as well as on the web.
Sponsored posts are blogs that are created for a particular company with a specific focus. Write an article on your site incorporating a link back to the sponsor's site, thus driving up their SEO and yours.
Set up a paid campaign for a distinct tourism location. Work directly with a tourism board and set up a campaign to highlight all the best features for a designated place and period of time. This is a great way to really delve into the culture and spend time in that area to get into the heart of the customs and events.
Become a brand ambassador for a company. For example, you may find a company that sells clothing for yoga that will let you try it out, put it to the test, and promote sales of that clothing line.
Do your research and find podcasts that want to be promoted or that you want to boost and cross-market each other. You can write about what they are talking about and they can talk about your yoga workout blog. Win-win.
Leverage Social and Multimedia
Recording a virtual reality workout video will necessitate at least a cursory knowledge of the equipment needed to create a quality workout video. Fortune.com has created a comprehensive list to start your v.r. camera research.
Shrewd use of multimedia formats are valuable tools for inviting guest retention on blogs and websites. Video is the most popular method while other mediums include slides, podcasts, image galleries, and infographics that you can add to your website to boost content. These are all simple to make yourself and can be personalized or generalized as much or as little as fits your purpose.
If you choose not to make your own multimedia, always double check that they fit with your desired audience and that the information being portrayed is accurate. Scatter multimedia throughout your website and link to appropriate text.
Making a living teaching yoga while you travel is not as daunting as it may seem at first glance. The key is to know what you love, be creative in how you apply your passions, and begin reaching out to those already doing something similar, then make it yours. Financed adventure awaits – go get yours!