Summer is just around the corner, which for many people means it's time to get in shape. But hitting the gym isn't for everyone. Some people don't want to be restricted to working out indoors after a long winter spent inside. Other people find the selection of machines and classes at most gyms to be boring and restrictive, longing instead for a bit of adventure and fresh air.
Luckily, there are many healthy, fun and challenging workouts that can be done outdoors. From yoga classes to SUP Yoga from paddleboarddirect.com, here are 12 fun outdoor exercises that that will keep your core strong and add some variety to your workout routine.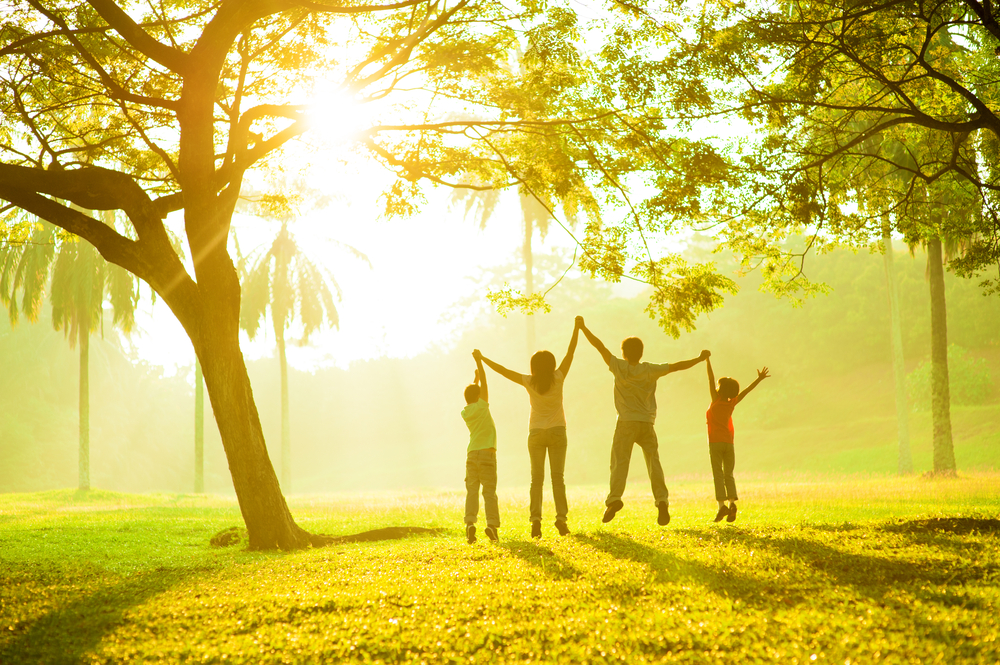 Hit the Trails
Hiking is a great way to get a serious workout, enjoy nature and reduce your stress level at the same time. It's also a great way to check out new landscapes, and can be adapted for just about any fitness level. Hiking is great for your core, and best of all it's low-cost. All you need in many cases is a good pair of hiking boots and a pack to carry a few supplies.
Jump in the Lake
Swimming is great exercise. It gives you a full body workout without putting a lot of stress on your joints, making it a good workout option for people with certain types of injuries. Swimming outdoors in a natural setting is a great way to exercise and feel like you've taken a short vacation at the same time.
Cycling
A cycling workout allows you to see new places while you exercise your legs and core. It's also a great workout to do with friends. It's also practical. Biking to and from work every day, for example, allows you to commute and get your workout in at the same time.
Outdoor Yoga Classes
Yoga is more popular than ever these days. Outdoor yoga classes are available just about anywhere, from beaches to wineries to the tops of mountains. Taking yoga classes that are held outside allows you to get a great workout and spend an hour or so getting some fresh air and sunshine.
Running
With a good pair of running shoes, you can get a top quality workout just about anywhere.Running can be great for your health, and it's an exercise you can do alone or with your spouse or a friend. Running also provides opportunities for competition and socializing in the form of road races.
Standup Paddle Boarding
A relatively new sport, standup paddle boarding, also known as SUP, combines surfing with rowing, resulting in a challenging workout that's great for your core. And since it's done on water, it's a great workout option for when you're on vacation. Standup paddle boards can be rented at many beach resorts.
SUP Yoga
Proof that fitness enthusiasts will never tire of inventing new ways to work out, SUP Boards Yoga is a challenging combination of yoga and standup paddle boarding where participants do yoga poses on their paddle boards. The classes are led by an instructor and are available in many places that offer standup paddle boarding.
Cross-country Skiing
Cross-country skiing offers one of the best workouts you can get. It's also a lot of fun. And since cross-country skiing a wintertime sport, it can also get you out of the house and into a natural setting at a time of year when many people don't tend to get out much.
Walking
It might seem obvious, but walking is one of the best outdoor workouts you can do. It's perfect for people of all ages and fitness levels, and can be done just about anywhere. Walking is also a great way to relieve stress and lose weight, and it's adaptable to any schedule, whether you have 15 minutes or an hour to exercise.
Join an Organized Sports Team
Whether you're into baseball, basketball or soccer, most cities have organized sports teams for adults. Joining one of these teams can help you get some regular exercise, spend more time outdoors and meet new people.
Snowshoeing
Another great winter sport, snowshoeing combines the benefits of walking and hiking with the added challenge of walking through snow, which burns more calories and uses different muscle groups than walking or hiking alone. Snowshoes are relatively inexpensive, and unlike cross-country skiing, you can learn to snowshoe in less than half an hour.
Tai Chi
A Chinese martial art practice that emphasizes natural movement, tai chi has been popular in Asia for thousands of years. Many communities offer outdoor tai chi classes in parks, and much of the time they are free. Tai chi is low impact and has been shown to provide stress relief and boost the immune system.
Image Credits: Fun Outdoor from szefei/Shutterstock