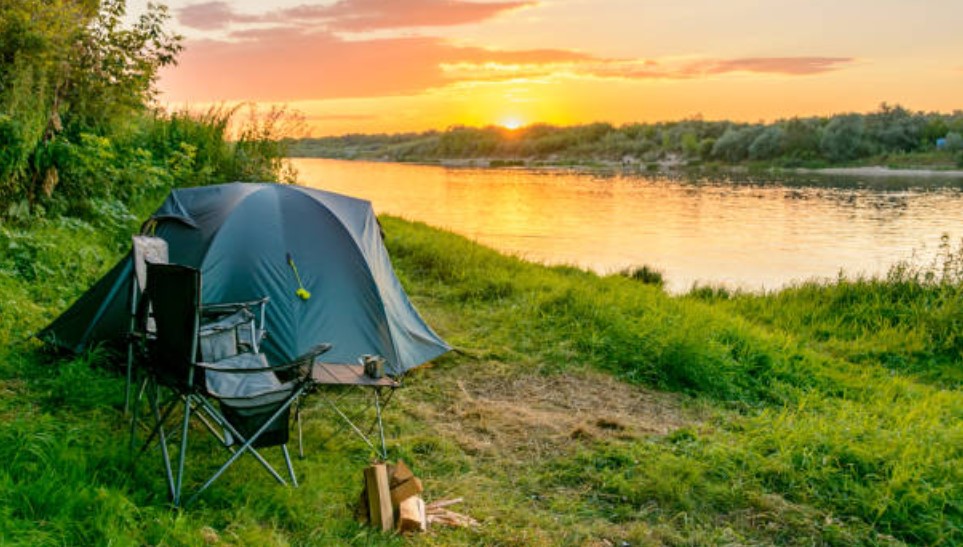 If you love spending time outdoors, you know that keeping up with your feminine hygiene needs can be a challenge on camping trips. With a bit of planning, you can stay comfortable when hiking all day and sleeping under the stars all night. From natural UTI prevention to organic tampons, this is our essential packing list for camping success.
Menstrual Products
Even if you keep careful track of your monthly cycle, Mother Nature sometimes stashes a surprise or two up her sleeve. You never want to be caught without your menstrual product of choice when you plan to swim, paddle a canoe and roast marshmallows. Stow a reusable menstrual cup in your pack when you want to travel light and limit waste at the campsite. If you will have access to bathroom facilities, you might feel more comfortable with organic cotton tampons or pads made with limited environmental impact.
Extra Socks and Shoes
Bring your best hiking sneakers or boots and then grab a spare pair to keep in the car. While you're at it, pack more socks than you expect to need. You can use them to keep your feet and hands warm in case of an unforeseen drop in temperature. If you get stuck in a rain shower, you'll be able to get comfortable back at camp with a fresh, dry pair of socks and shoes.
Natural UTI Protection
Getting a UTI after sex is quite common, especially among young women. If you are prone to urinary tract infections or you think your camping trip for two may take a romantic turn, natural UTI products can provide protection. Try cranberry supplements or sugar-free cranberry juice to keep bacteria from adhering to the bladder. Tablets are a good choice if you want to save space in your backpack.
Prescription Medications
When you're spending time in the woods, you feel like you're away from it all. However, you shouldn't forget to bring medications prescribed by your doctor. This is especially important when you take a daily birth control pill or antidepressant. If you were recently prescribed antibiotics, bring them on your trip to finish the prescription even if you feel better. When a UTI comes back after antibiotics, the infection may become resistant to future treatments.
Baby Wipes
When you're packing light, you need multipurpose products. Look for small packs of travel baby wipes and antibacterial wipes to stash in your day pack. Use them for everything from cleaning up after a trip to the bathroom to disinfecting your hands before grabbing a snack on the trail. This is especially helpful at primitive campsites without reliable running water.
Skin Protection
You know how important it is to protect your skin from harmful UV rays. Before hitting the trail, apply sunscreen with at least SPF 30. Wear a hat and sunglasses, along with light-colored, loose clothing, to provide optimal protection. Don't forget bug spray, particularly during the spring and summer when insect activity peaks.
With this quick packing list, you'll be ready for anything on your next camping trip. Don't let an unexpected period, painful blister or annoying UTI keep you from pursuing freedom and adventure.