You must very keen in knowing what would be the trend in accessories in summer so as not to be left behind in the latest trend. We did the digging to get you the best to help you lead in the world of fashion. We mulch through all the shows and picked up the most happening accessories to give you hand picked most favorite of all. So we here give you the accessories will will definitely cult the next summer's accessories.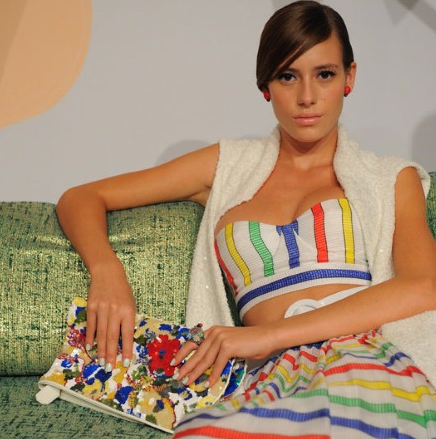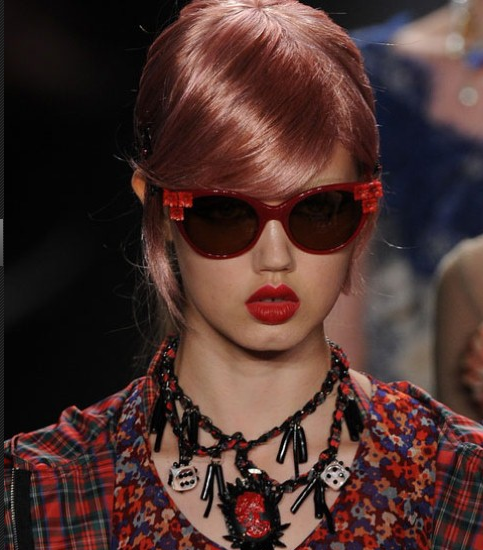 Most of the Anna Sui models have cat ear's shaped crowns on there head but the look of Lindsey Wixson has made its space in the top as she looked passionate in red spectacles, rouge lipsticks and a faded wine tinted hair.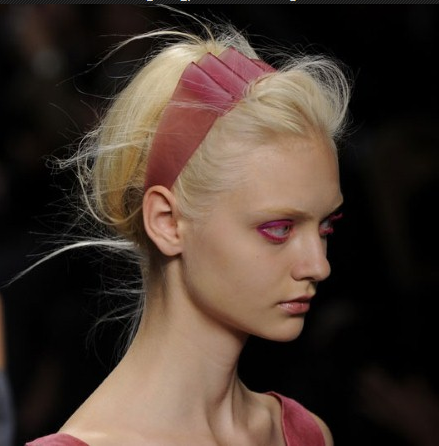 This time Donna Karan left the classic Alice bank look with a pink hairpieces on disordered updos. They also outlined the eyes with an outrageously zingy pink hue.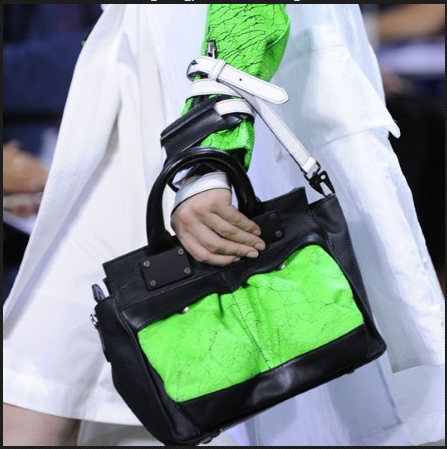 Rag & Bone's monochrome the bag palettes with models wrapping straps around their wrists for extra security. The Bag added a vivid spalsh with their flashes of green.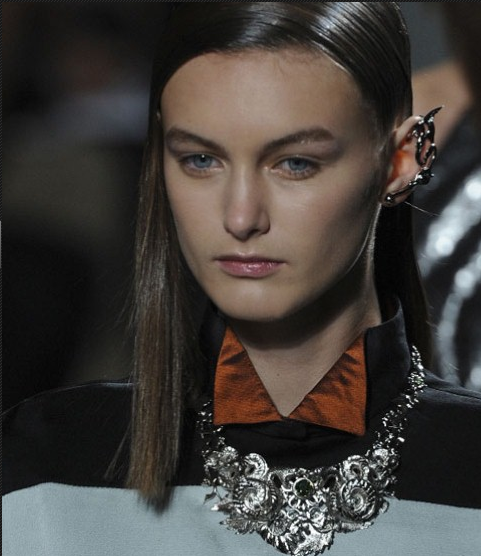 Rodarte, this time comes with the metallic theme which was bolstered with heavy jewellery. the silver earpieces popped out alongside with a slicked down side partings.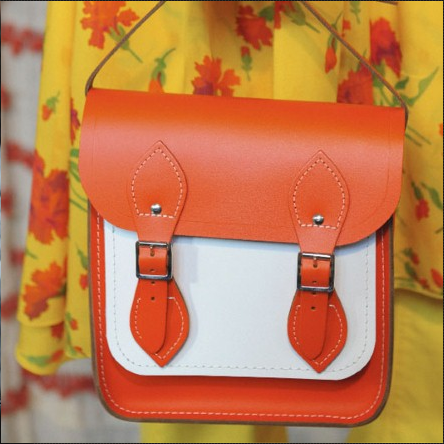 Chris Benz, mostly give their satchels a wash with pale hues of lilac and blue but this sensible brown and white combination has been favoured at the peak.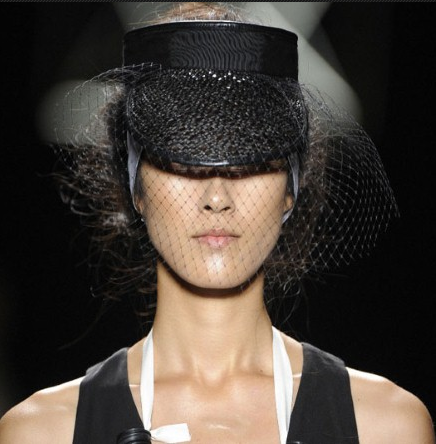 This time Chadwick Bell changed their visor style caps by giving them a softened impact with a flourish of fascinator style netting.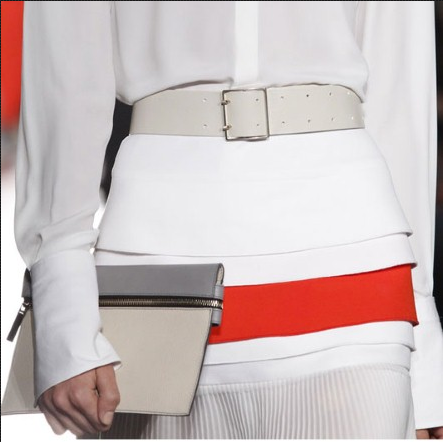 Victoria Beckham, this time give us the cinched waists with clean looking belts. To give it a ultimate streamlined effect, the models were carrying a simple structured clutch bags.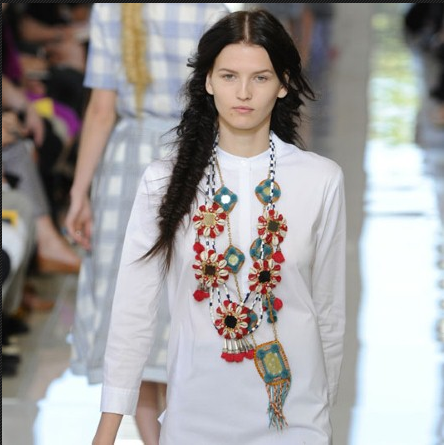 Tory Burch theme was basically a folk inspired affair as they give their models stunning looks with fish tail plaits and tumbling strands of floral motifys.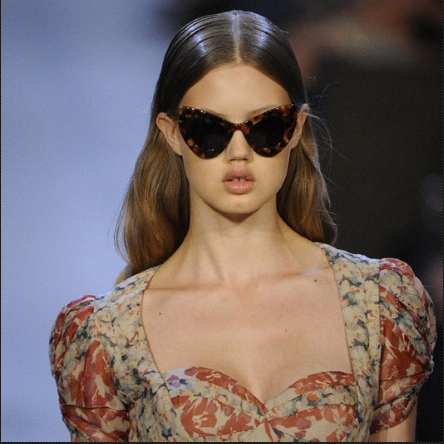 Zac Posen's sunglasses gave a spectacular look on model Lindsey Wixson.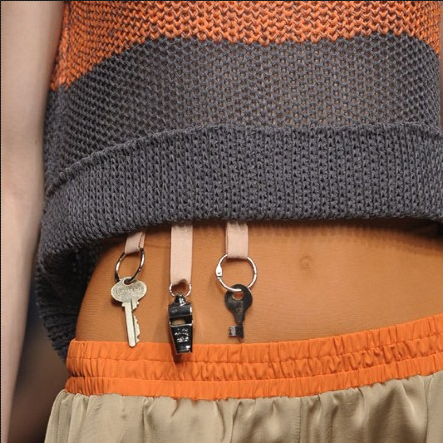 VPL's holdall jumper was a knitwear played home to the model's keys, perhaps paving the way for a new cover- up trend for th enext season.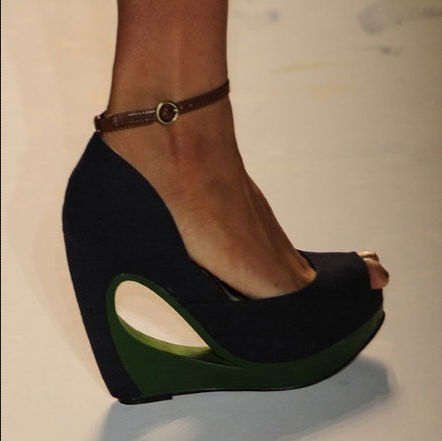 Lela Rose gave her show- stopper green and black wedges and added height with holes.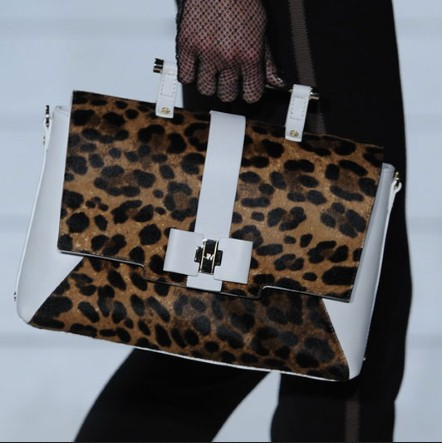 Jason Wu gave the leopard print bag and proved that it would still be a staple pattern on the fashion scene for next spring.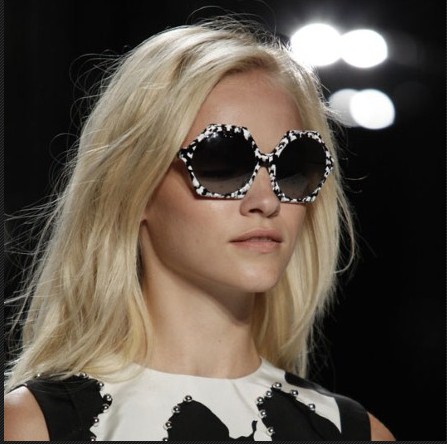 DVF gave hexagon shaped sunglasses with a pop of patterned monochrome which highley favored sunglasses shape for the next summer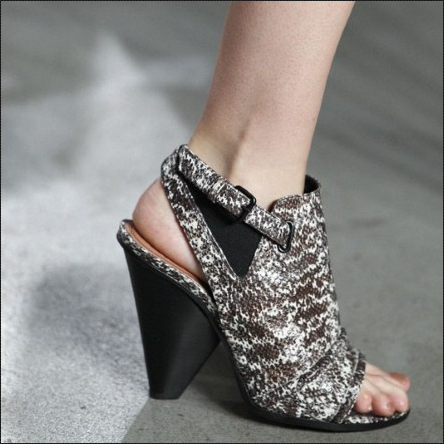 Derek lam's shoes has the cut- out heels and toes which were contrasted against a statement heel and neat buckle.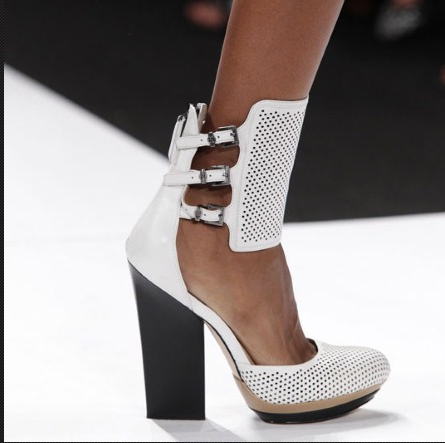 BCBG's white dot and buckle threesome made heels were the talking point on the front row at New York Fashion Week.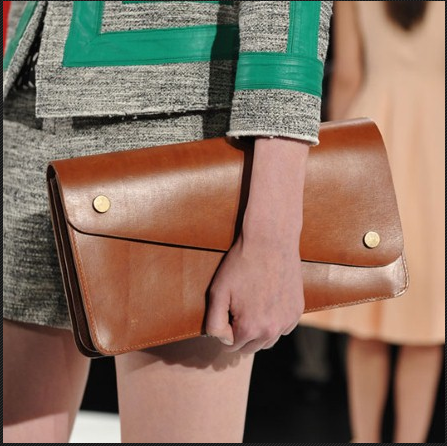 Marissa Webb's clutches gave a nod to brown schoolboy satchels.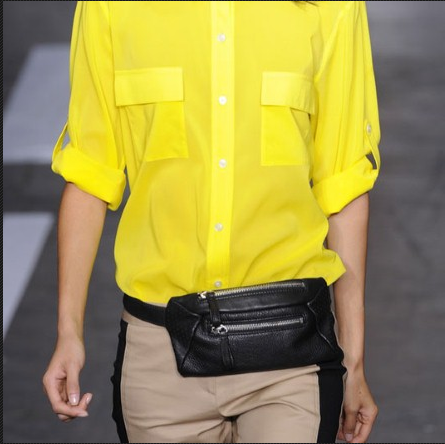 DKNY says that summer 2013 is the time to relinquish your stubbornness, if you are still resisting the lure of the practical bum bag.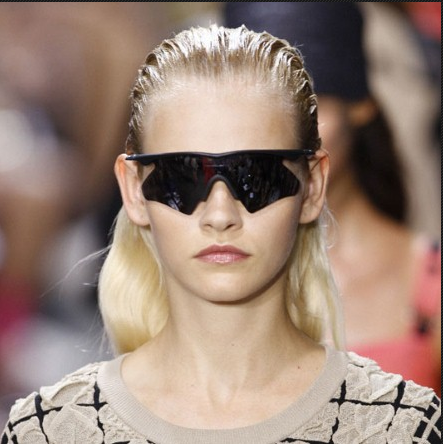 This collection is again from Rag & Bone as these shades give a kind of look like they belong to a middle aged man in Lycra while being simultaneously high- fashioned at the same time.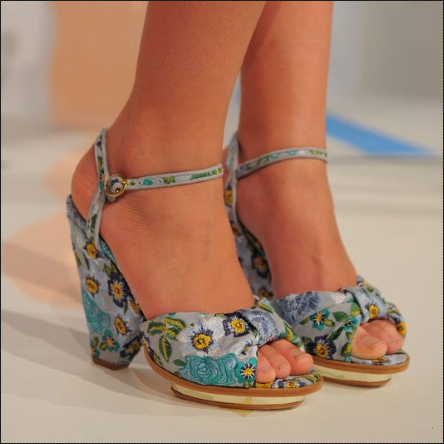 Alice + Olivia's Cutesy heels has yellow posies popped out against the sky blue canvas.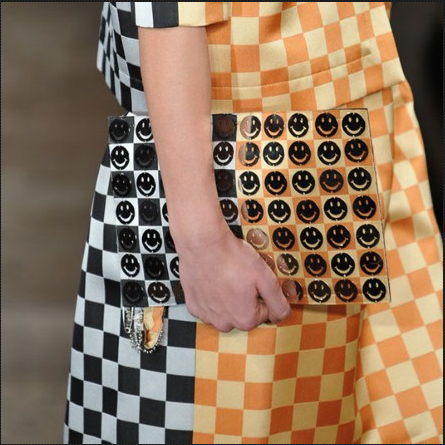 Alexandre Herchcovitch's standout clutch bag has not left a single square untouched by the smiley faces.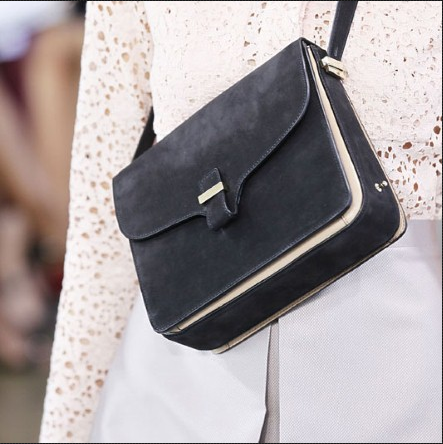 The models at Victoria by Victoria Beckham's collection has slung over the simple, box bags on their shoulders.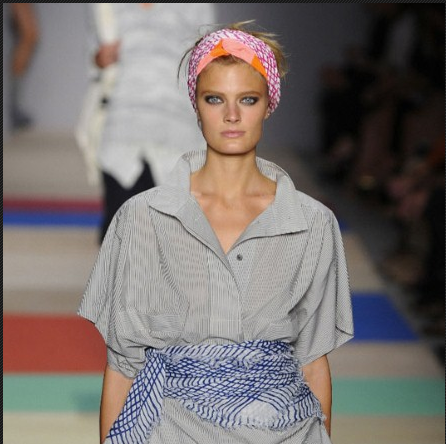 At Mare by Mare Jacobs, scarves were the order of the day as different materials of hues and patterns were wrapped around the heads and wrists of rather warm looking models.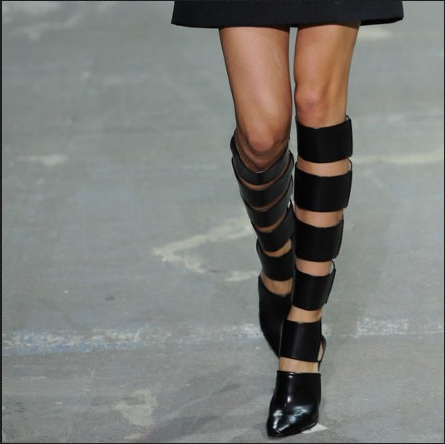 Alexander Wang gave a pair of unusual boots which were made with a combination of leather and skin stripes.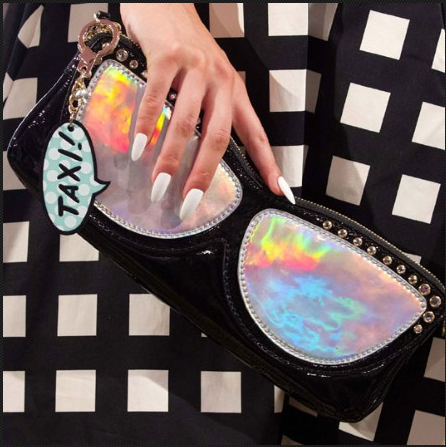 Kate Spade let their "Taxi" captioned bags do the talking in her playful summer collection.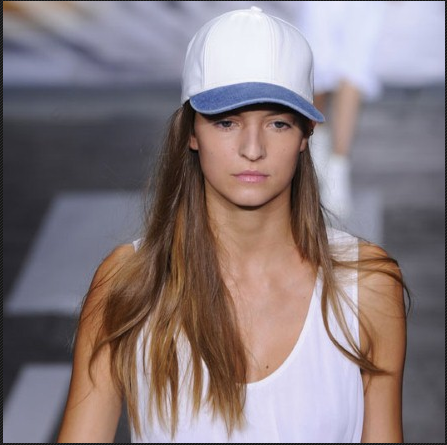 The trend of baseball cap is booming and DKNY's has put it into the most feminine way with its preppy cotton and denim- mix styles.