When we talk about protein-rich foods, animal-based foods are at the top of our list. But, if you do not consume animal-based foods, do not worry as there are a variety of protein sources for vegetarians and vegans. We will provide you with the list for the same. Keep reading.
It is essential to ensure that you are getting enough protein in your daily diet to stay healthy. Proteins are building blocks of muscles, bone, cartilage, skin, and blood cells. Inside our body, proteins get broken into amino acids. Amino acids make enzymes and hormones that promote immunity, fuel muscles, repair cells, and boost metabolism.
If you are a vegetarian or follow a vegan diet, your biggest concern may be that your diet is insufficient in protein. Nevertheless, please note that vegetarians are at risk of protein deficiency either only if they do not incorporate plant-based protein sources in their diet, due to a lack of knowledge about protein food sources or because they crave variety.
Therefore, here is our list of protein sources for vegetarians and vegans to full-fill your daily protein intake and promote weight loss, immunity, muscle strength, and satiety.
Healthiest Protein Sources For Vegetarians And Vegans To Be Included In Every Day Diet
To add more protein to your vegetarian or vegan diet eat the foods discussed below:
Soya bean – One cup of soya bean gives you 30 calories and 58 grams of protein that is about 136 % of everyday protein required. It is a complete source of protein and provides all nine essential amino acids. Besides, soybean is also rich in Omega 3 fatty acids, iron, calcium, and fiber.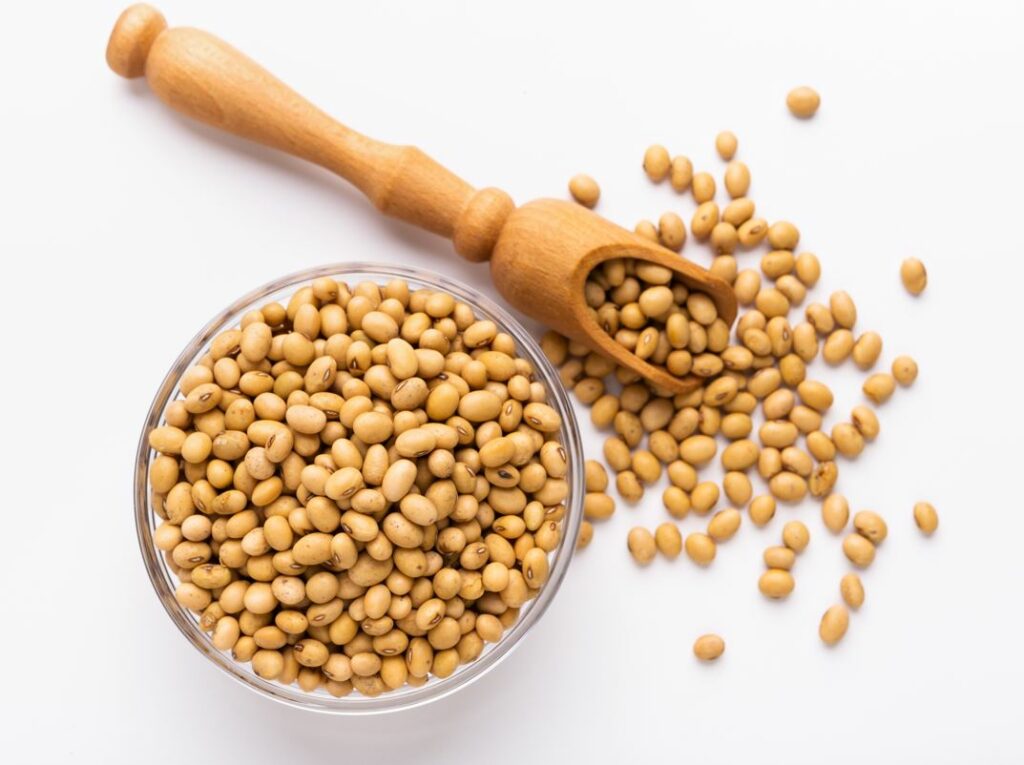 Tempeh, Tofu, and edamame originate from the soya beans. Tofu is prepared by pressing together the bean curds. Tofu does not have much taste and absorbs the flavor of ingredients you put in it during preparation. Edamame is sweet and grassy in taste.
They are immature soybeans that are boiled or steamed before eating. You may add edamame to salads and soups. Tempeh is prepared by cooking mature soya beans, fermenting them, and pressing to make the nutty-flavored patty.
All these three foods originating from soya beans are rich in protein, calcium, and iron. Edamame, in addition, is also rich in vitamin K, fibre, and folate. On the other hand, tempeh contains vitamin B, phosphorus, magnesium and folate.
For people who are lactose intolerant, soy milk is one of the best alternatives. A cup of unsweetened soya milk gives you 80 calories and 7 grams of protein. It is low in saturated fats and contains zero cholesterol.
Buy brands of soymilk that are fortified with minerals such as Vitamin D and Calcium.
If you are allergic to soy, better avoid soy products and consume other protein sources for vegetarians and vegans discussed in this article.
Females taking hormonal therapy are suggested to avoid soy protein as it contains isoflavones.
Quinoa – Quinoa is quite popular food these days. It contains all essential amino acids to support muscle development and Boost Immunity. Quinoa is a pseudo-grain but is an excellent source of lysine. Apart from protein, this pseudo-grain is also a good source of other nutrients such as magnesium, manganese, phosphorus folate, and Vitamin B1.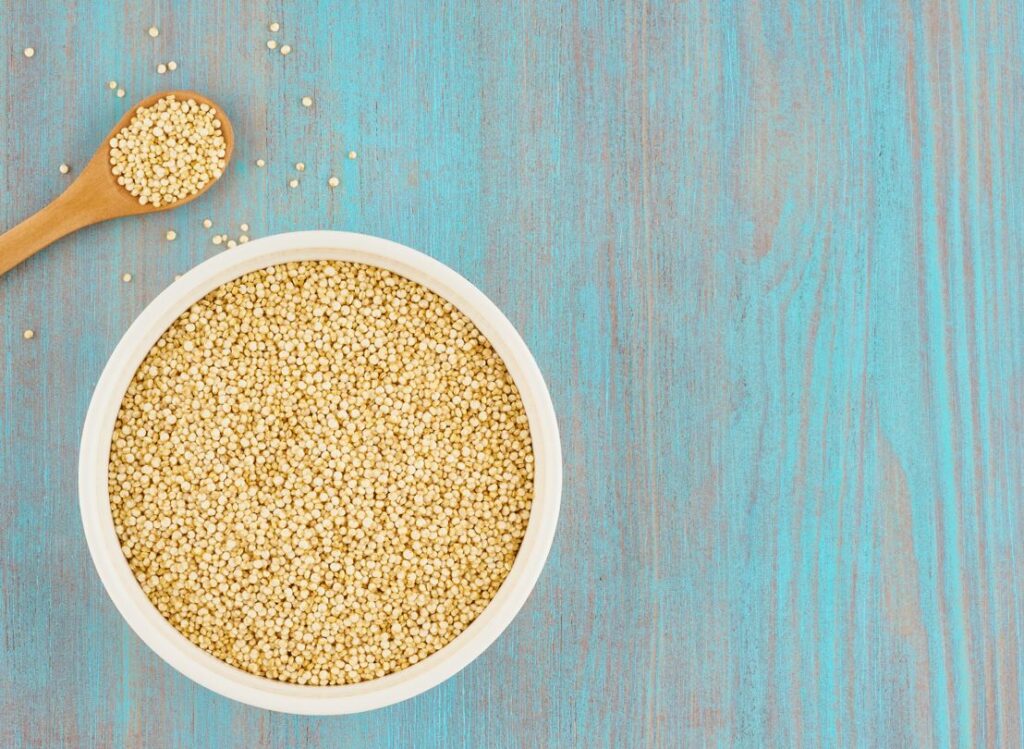 Quinoa is cooked in a similar way as other grains such as wheat and rice. One cup of cooked quinoa provides you with about 8 grams of protein. In addition, it also provides about 5 grams of fiber. Quinoa is gluten-free and, therefore, can be eaten by people suffering from gluten intolerance.
Lentils – Lentil comes in black, brown, red and green colour and are high in protein and fibre. In addition, they provide vitamins and minerals such as folic acid and potassium and may contain antioxidants.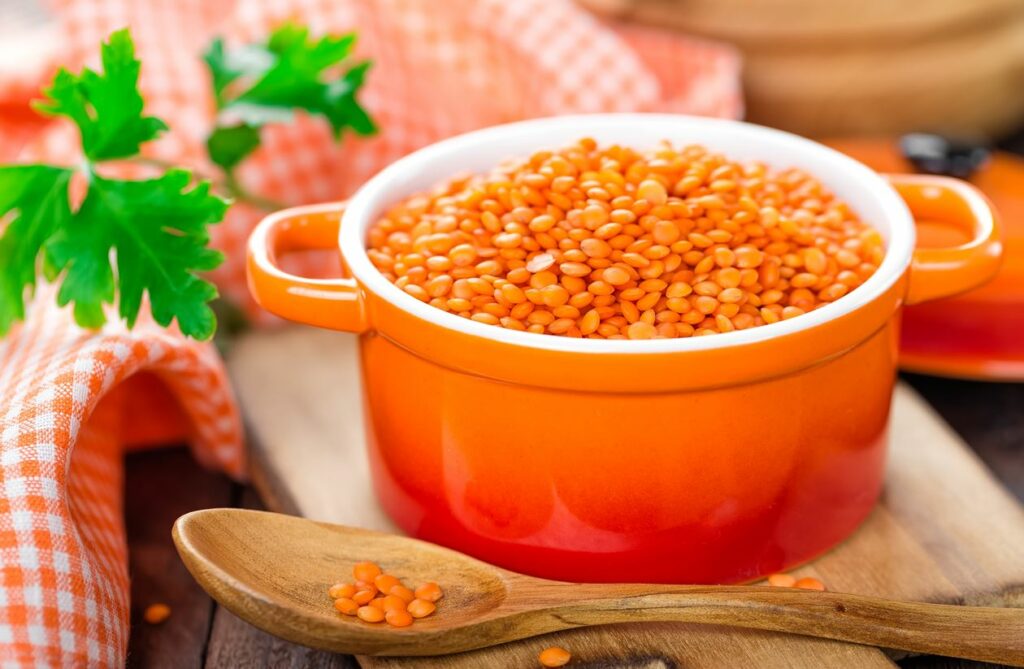 One tablespoon of lentils offers you three grams of protein. The fibre present in lentils feeds the good bacteria and promotes a healthy gut. Being low in cholesterol, regular consumption of lentils protects you against Heart diseases, Diabetes, and colon cancer.
Variety of beans – A teaspoon of kidney beans full-fills 2% of the daily requirement of protein. In addition, kidney beans are rich in molybdenum and vitamin B1, thus detoxifies the body, improves memory, and prevents Alzheimer's.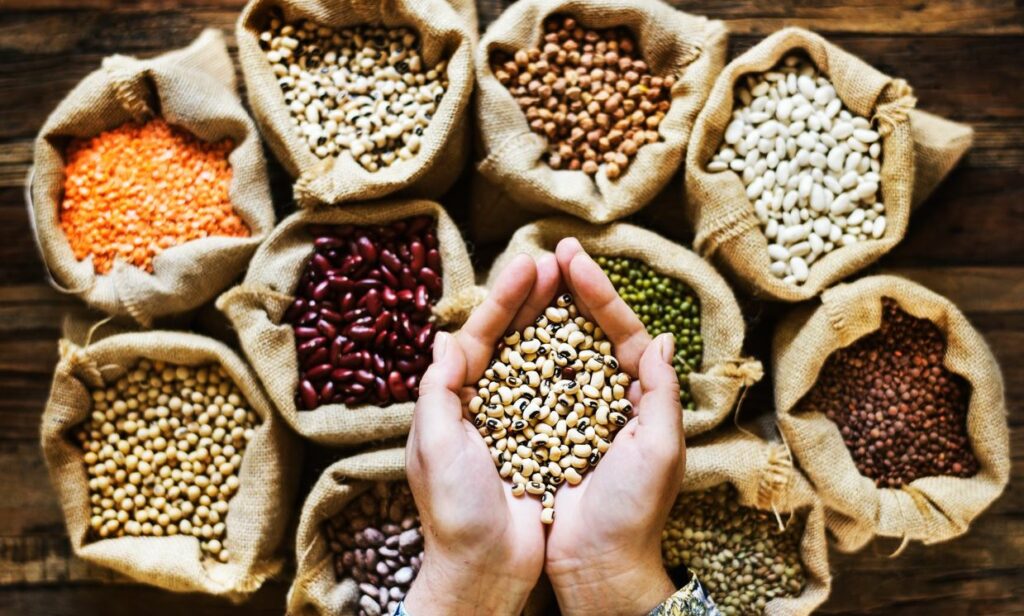 One hundred grams of green beans provides you with 1.8 grams of protein. Beans are also rich in folic acid, vitamin C, vitamin K, vitamin A, copper, potassium, calcium and iron.
Oats – Not only protein but oats is also a good source of soluble fibres, Phosphorus, zinc, and magnesium. It improves digestion and prevents heart diseases and rectal cancer.
One cup of oats provides you with 26 grams of protein that is 53% of the daily protein requirement. However, oats do not contain all nine essential amino acids but contain high-quality protein.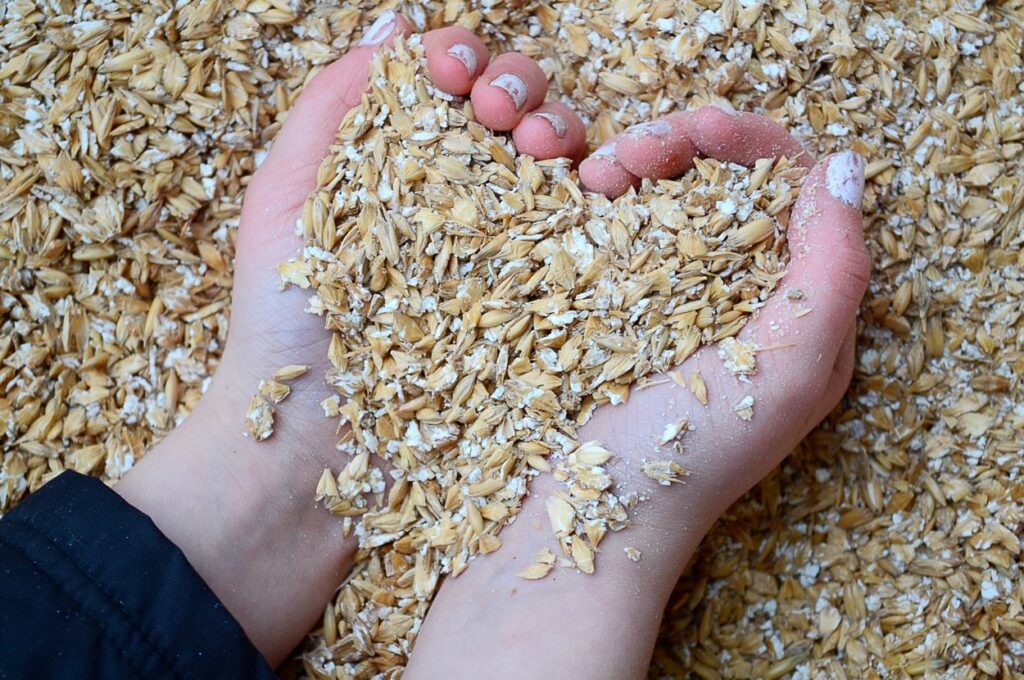 Chickpeas – One cup of chickpeas supplies 15 grams of protein. It is a moderate calories food. The carbohydrates present in chickpeas are digested slowly, and thus controls the blood sugar level. Being rich in fibre, chickpeas improve digestion and helps in weight management.
Brussel sprouts – Brussel sprouts are the healthiest vegetable. One cup of Brussels sprouts gives you 3 grams of protein. In addition to protein, it also contains Vitamin C, choline, potassium, magnesium Omega 3 fatty acids fibre, and Vitamin B. Therefore, to keep heart diseases and cancer at bay consume brussel sprouts regularly.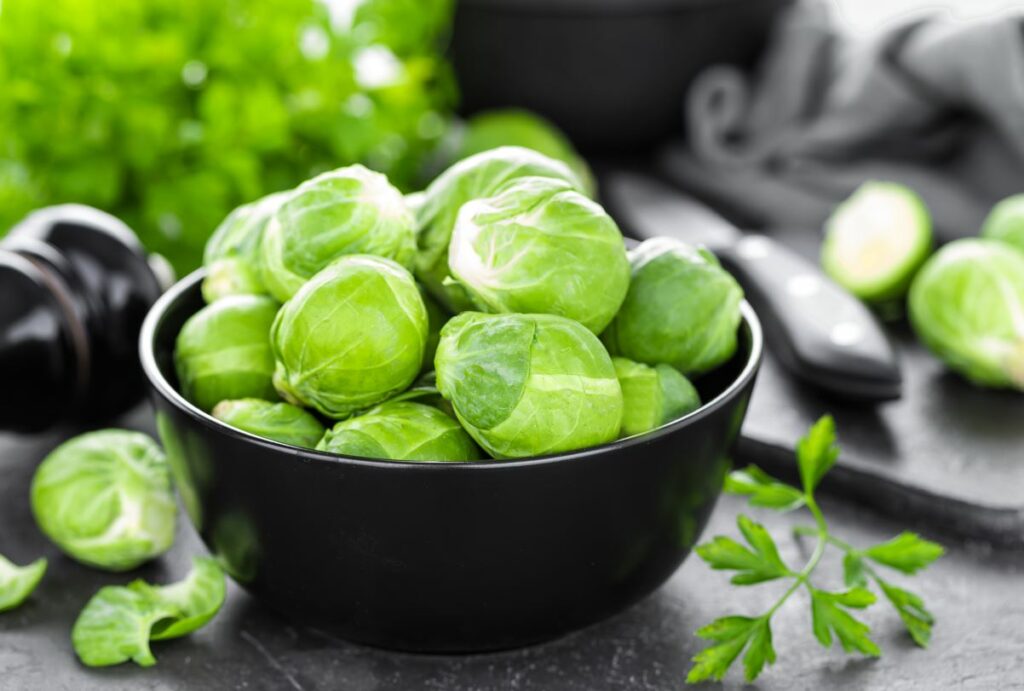 Mushroom – Another vegetable rich in protein and low in carbs is mushroom. 100 grams mushroom gives you 6.2 grams of protein and other nutrients such as calcium, vitamin B2, Vitamin D and folate.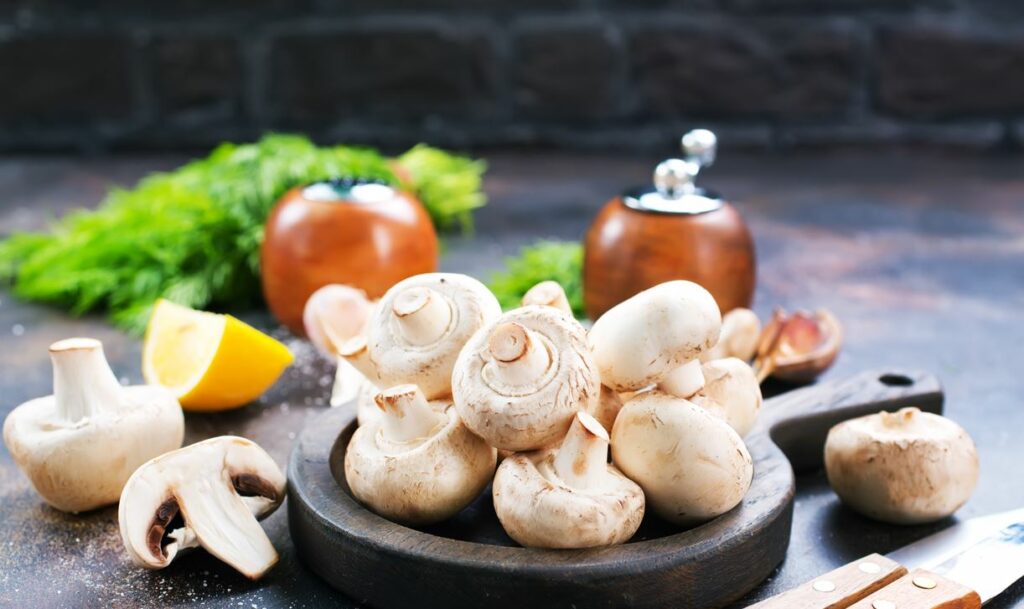 Chia seeds – A half-cup of chia seeds contains 13 grams of fibre and 6 grams of protein. In addition, it contains magnesium, selenium calcium, iron, antioxidants, and omega 3 fatty acids. Chia seeds, after absorbing water, becomes jelly-like. Add chia seeds to juices and desserts and make your food healthy and protein-rich.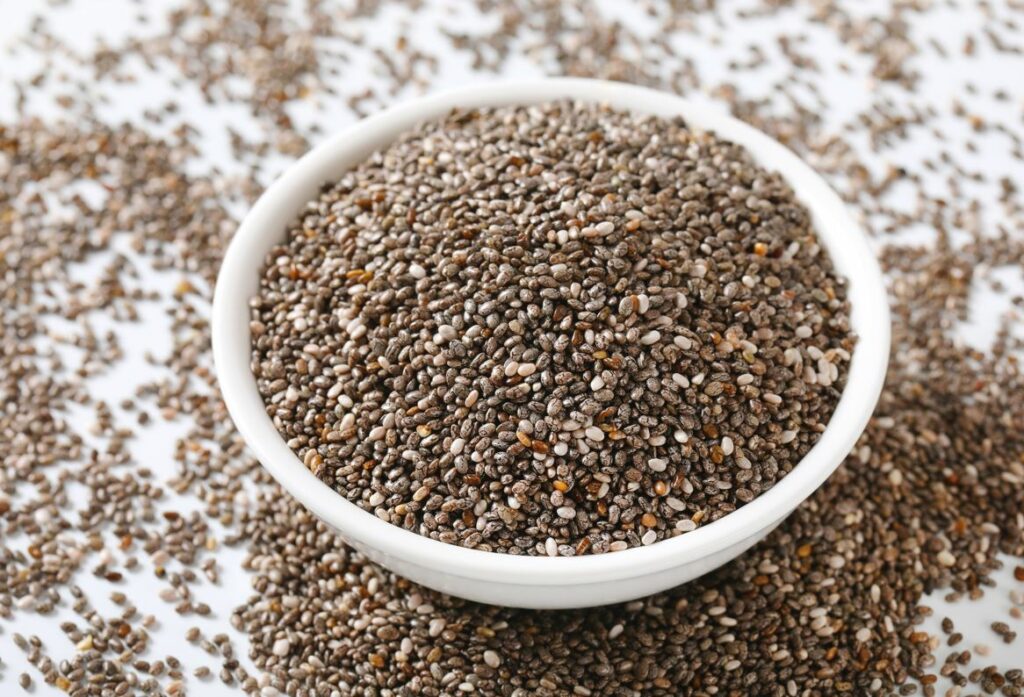 Green peas – A cup of green peas provides 9 grams of protein and 17% of the daily protein requirement. In addition, it gives copper, magnesium, iron, calcium, and manganese. All these nutrients present in green peas improve gut health and prevents brain damage.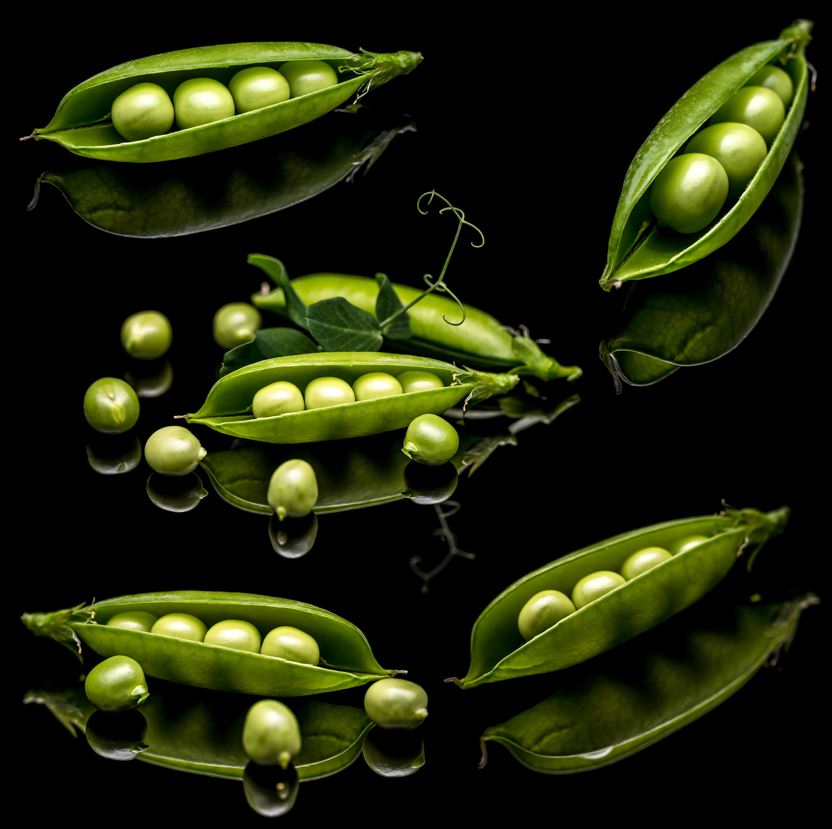 According to nutritionists, consuming a well-planned vegan or Vegetarian Diet will provide you with all the necessary nutrients. Therefore, include protein sources for vegetarians and vegans listed in our article in your daily diet plan and make sure you get enough protein to stay healthy.
Soya bean is a complete source of protein; lentils are protein-rich plant-based food. Other protein sources for vegetarians and vegans are pumpkin, seitan….