Hair coloring is a special art to change the color of your hair. People change the color of their hair due to fashion or for covering their gray hair but if it went wrong it could be a disaster look.
Here are 10 rules collected from various hair color by the help of which you can give your hair, the color of your choice. Even if you are coloring at home or at the parlor, these rules will help you in either way.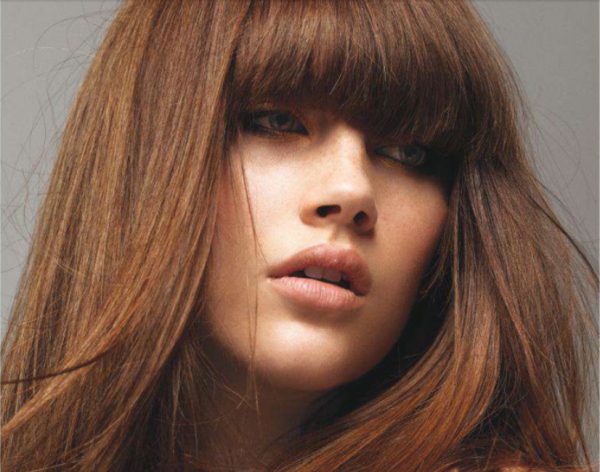 1. Strong start
Firstly, you should use a clarifying shampoo before a week you color, then replenish moisture with a deep conditioner. For conditioning you can try goldwell-northamerica.com for $20. And as the parched strands suck up pigment, jusy go and get a trim.
2. Know your limits
Transitioning from black to blonde or painting on a full head of highlights at home is "like trying to give yourself a face- lift." Subtle shade changes are fine, but you should see an expert, if you are planning for more than two levels lighter or darker than your natural hair.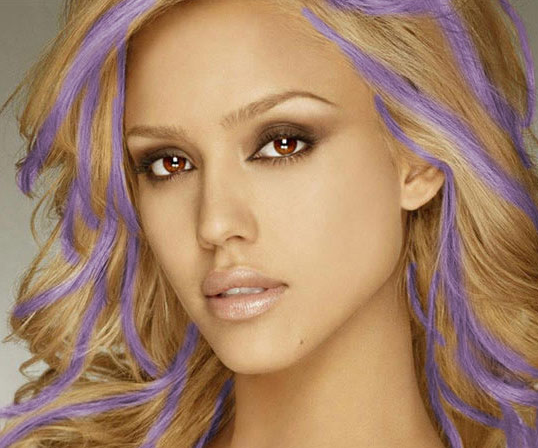 3. Do your research
Look for photos of hair colors you like and dislike, and you can take the pics as a reference. For looking at different shades you can run into your kitchen, you will see the visual picture of food, spices, wood type and their color. You can take your complexion's undertones into account to determine which color will suit you. You just have to look at your veins, if they are skew blue then you can go for cool, ash, or beige like shades, if its green then look for warm, golden or chestnut color shades, they will suit you the best. Lifestyle is also the essential point to think about before deciding the shade. As we can tell you that the red shade fades very fast, so you also have to look at your budget.
4. See lighter shades
The sun spots, fine lines and under- eye circles are highlighted, if after a certain age you go for dark shade. It looks like you are putting your photo in a black frame. You can opt for one shade deeper to add contrast to your complexion.
5. You just need to find the right formula
Your colorist will choose the right shade for you but at home it will be a bit tricky. You can go with a semi- permanent version for brightening your natural hair as it lasts for maximum 12 shampoos, for this you can try Bigen Semi-Permanent Hair Color for $5, cvs.com. You can also use demi-permanent version which lasts for 28 shampoos, if you want your grey's to look almost like highlights. you can try Clairol Natural Instincts for $9, available at the drugstores. But Permanent is the best option if you got more than a smattering of silver. You have to use the nondrip mousse formulas such as Garnier Nutrisse Nourishing Color Foam available in drugstores for $9. You can get Oscar Blandi Pronto Colore Pen for $23 at sephora.com for hiding the stray grays between coloring sessions.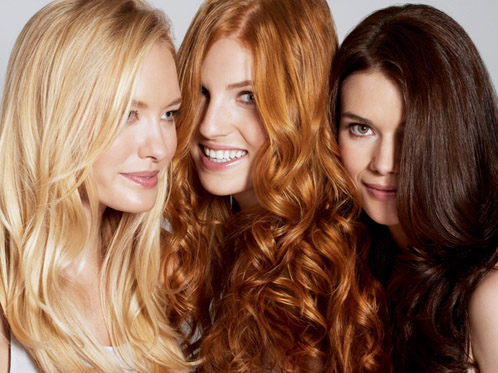 6. Prepare Properly
You should prepare properly before coloring your hair but should avoid running to the drugstore during your DIY session by picking up an extra hair color kit ahead of time, especially if your strands are shoulder length or longer. Now For spill- proof your space, just remove bathroom rugs, and use garbage bags and old towels to cover all surfaces. Now before you start coloring do use petroleum jelly on your hair line and the nape of your neck to prevent your skin with staining.
7. Shade test is essential
Before you slather dye all over you do perform the shade test with patience, but if you are coloring at home then it could be a huge time saver. You need to work on with a small section of hair, do take the hair from behind your ear as it will be easy to hide if you make a mistake but still it can be pulled forward to check your hair color. Now paint on the formula from root to tip and let it process for the entire length of time outlined in the directions. Now shampoo the part on which the color is applied to remove any residue and blow- dry as color can look darker when your hair is wet. If the color is too dull then apply more product and leave it for additional five minutes, and then check the shade again. But if its too severe then repeat the test on a clean piece, but process the dye for only half the time you used before.
8. Apply like a pro
Before coloring do not wash your hair for 24 hours as shampoo will strip your scalp of natural oils and make your scalp skin more sensitive. And unless you are completely changing your shade, touch- ups are often all you will need to make an old dye to be looked new and fresh. if you are working at home then avoid applying the formula all over evenly as it will result in too- dark ends, so instead, work on the roots first, then spritz the rest of your hair with water and comb your hairs so that the color will reach the tips, but comb it a few minutes before rinsing. If you are at the saloon then don't be shy in asking your colorist for a detailed plan about how to maintain your hue/ color between the appointments.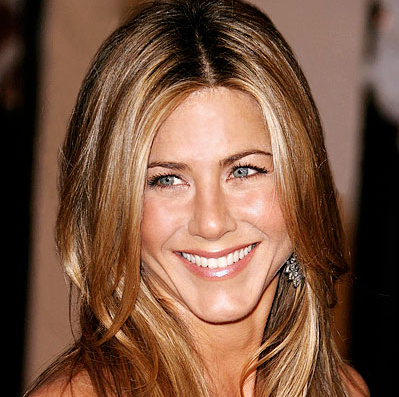 9. Troubleshoot
If you don't like the results of your coloring, never attempt to erase the mistake by layering on more color as that will only make the situation worst and make more difficult to fix it. Now if you require a major damage control solution then you should go to a pro, otherwise there are some ways by which you can tweak your color at home also. Now to counteract on the brassiness in your brown hair, just apply a cup of cold coffee or grape Kool- Aid all over as the green and purple counteract orange. Now sit for about five minutes then rinse and shampoo. The blondes may try a violet- tinged product, like John Frieda Sheer Blonde Color Renew Tone- Restoring shampoo and conditioner which is available at the drugstores for around $9 each. It can be used to neutralize tangerine tones. You can also rinse it with chamomile tea to add warmth and to get rid of ashiness.
10. Make it last
Now the last part is that after coloring you should wait for 48 hours before shampoo as that's how long it takes for the cuticle to close. Now use warm not hot water to wash the tresses and only when you really need to. Use the formulas free of harsh sulfates to lather up your hairs like Color Proof Super Rich Moisture shampoo and conditioner for $30 each available at colorproof.com, and also to give your new color a weekly boost with a color- depositing combo, you can use Touch Back Plus shampoo and conditioner for $30 each and could be purchased at touchbackplus.com. And you can use Kérastase Masque Chromemo Captive which costs around $60 available at kerastase-usa.com as a follow up with a weekly mask which will help starnds hold on to dye longer.