Laughter makes the blood circulation better, and the heart is exercised. During laughter a chemical called endorphin is secreted thus making the heart stronger.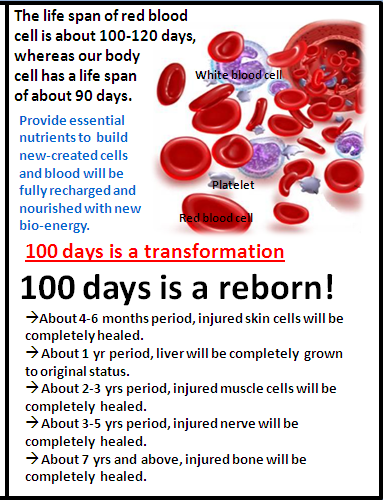 The chance of heart attack is reduced.The Lungs' vital capacity increases many fold, making lungs inject more oxygen into blood stream which in turns fills life with energy and Enthusiasm. Example may be given for the drastic changes in life of those who gained perfect health by laughing more. The heart when pumped with oxygenated blood expels the carbolic acid and carbon di oxide out of the body's mechanism thus blood is purified. The blood corpuscles are fully cleansed and energized.
Because of laughter the brain nerves are charged and feel-good happy neuro chemicals burst into that part of the brain where feeling and happiness center is located.The beta endorphin is such a wonderful chemical that quells every type  pain in the body. It emboldens  the immune system. Another happy hormone Rottenness's quantity increases sense thus making body more responsive to outside influence. All the feeling of lethargy, unwontedness and depression start to lessen. The happiness and joy make body, mind and soul satisfied. The scientists believe that through laughing another hormone called dopa-mine starts to secret more effecting the body with wonderful and useful chemical.
A day without laughter is like living in darkness; you try to find your way around, but you can't see clearly. Laughter is a medicine but it is free. So grab it – distribute it – it will encompass us fruitfully.
Here under you will find 19 different styles of laughter.
1) Wide open Mouth Laughter: Laugh with mouth wide open with no sound except that of your breath.2) Open your mouth, and blow air in the cheek like a  – like Hanuman – look into each others eyes and make different kind funny facial expressions – this will stimulate your facial muscles and the wrinkles will fade away.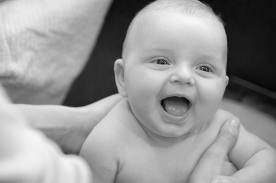 2)   Make different noises of laughter : while standing – sounds He-he, Ha-Ha, Hi-Hi, Ho-Ho, Ho o- Ho o while turning your head in circles. All this will relax your head and neck muscles.
3)   Self-effacing Laughter: Cover your face with your hands or cloth and laugh to glory, releasing all your hidden humor ii the air. No one will see your facial expressions.
4)   Iced Laughter: Imagine some one has put ice in your under wear and sounds of laughter you will make will be really original and attention gatherer. You will enjoy the posture as no one is watching your expressions
5)   Sharp chilly Laughter: What do you do when you accidentally eat a very sharp chilly. Blow air and make a sharp noise with deafening laugh till your taste buds are pacified.
6)   Delicious Laughter: After eating any delicious food – imagine what you feel- show your feeling while making faces with a wide grin and with joyful grimace.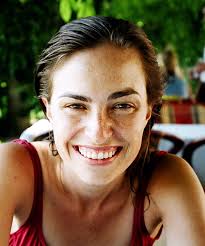 7)   Itching Laughter:  When you move your fingers to pacify the itch give a loud bust or peal of laughter- your lungs can give all the support to prolong the beneficial effect of the humorous situation you are in.
8)   Tickling Laughter: After you have gone through itching laughter, imagine after taking a cold water shower tickling one another by pointing tickling fingers from afar.
9)   Telephone Laughter: Make lots of gestures by face and hands while conversing on a phone with a dear one. It is laughing all the way – a joy forever.
10) Dancing Laughter:  Joy filled and laughing to glory in your happiness while dancing. The expressions of joy are to be seen to believed.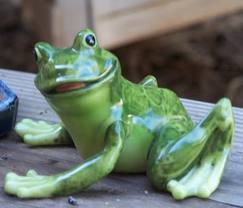 11) Karate Laughter :If you can make pose of judo – karate candidate you will set an example to yourself that humor is very much a part of you.
12) Robot Laughter: Yes, with modern business style of show business, it is easy to see and copy robot dance as depicted by Michael Jackson – it is much of fun all the way.
13)Monkey -toy Laughter: On railroad stations like Jhansi in India monkey toys are available – it is  such a joy to see if you can try and copy this toy to feel funny and laugh.
14) Grievance -Complaint  Laughter: Yes, even when you complain. You may laugh, it and it will be more effective. With good understanding friends and relatives you can enjoy a lot if you decide to question and fight complain while laughing.
15) Milk-and- butter shake Laughter: Pretend you are mixing the COOLING milk while mixing in two large glasses. You need to raise to glass in one hand and drop into the second glass diagonally opposite handheld glass.
16)  Lion laughter: This is known as Singh – asan. One has to roar making grunting noisy laughter  3 to 4 times like in Metro-Goldwyn-Mayer  trade mark. After the roar- rub your throat with both palms stroking downwards.
17) Mad-in-Love Laughter: With children, they love laughter without any motive. Do so and be loved by like minded company.