Here we will show how the Art Car Parade of Houston, Tx, got underway.In 1984, The Orange Show Foundation was donated a car by Kit and Carl Detering, a 1967 Ford station wagon. The car was to be auctioned at the annual Gala Benefit. An artist named Harris converted this car into work art with a budget of US $ 800 for paint and plastic fruit.  The "Fruitmobile" was donated back to the foundation by the group of six who purchased it. Also in 1984, Ann Harithas curated an exhibition called "Collision" at Lawndale Art Center that featured two art cars. All this activity resulted in a number of art cars seen on Houston streets. In 1986, Rachel Hecker and Trish Herrera organized a New Music Parade in conjunction with the New Music America Festival. Some 20 artist floats and art cars paraded down Montrose Boulevard, ending at the dedication of the MFAH sculpture garden. A few months later, Susanne Demchak organized a "Road Show" at The Orange Show on June 29, 1986, 11 art cars were exhibited alongside the Fruitmobile at The Orange Show, with Lowrider demonstrations, and children's art bike workshops. 1,400 Houstonians came, along with WFAA-TV and National Public Radio. A legacy of cultural icon was generated by this art group located at 2402 Munger.
The first official Art Car Parade took place in 1988 as part of the Houston International Festival. It was a 40-car parade that drew an estimated crowd of about 2,000 people. Today, the Art Car Parade is the highlight of a three-day celebration of art, the automobile and creativity that attracts more than 250,000 spectators and 250 vehicles, including cars, unicycles, lawn mowers and go-carts, from 23 states, Canada and Mexico.
Other events have evolved in support of The Orange Show, including the Art Car Ball and the Main Street Drag, a pre-parade caravan from the south end of Main Street to the North Main barrio.
In 1993, with the involvement of Texas Children's Hospital, the Drag grew to encompass the Texas Medical Center. It has grown into eight separate caravans, making organized stops at 32 schools, hospitals and community centers. For additional information, visit OrangeShow.org. See below some of the cars decorated below with varied themes are here for you to enjoy.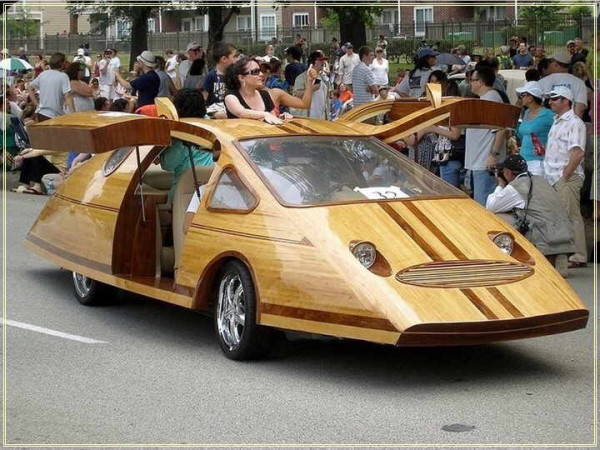 Dove Car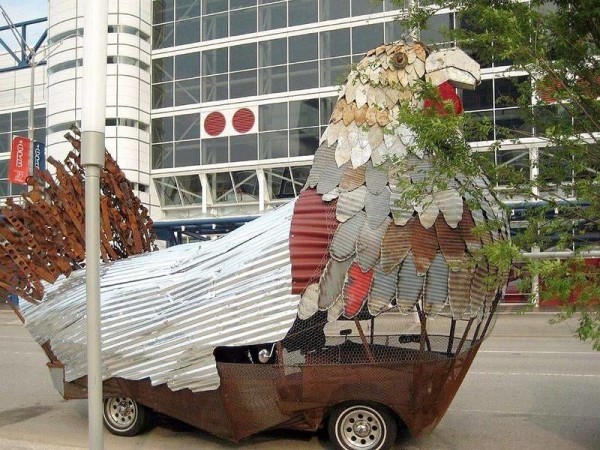 Bird Car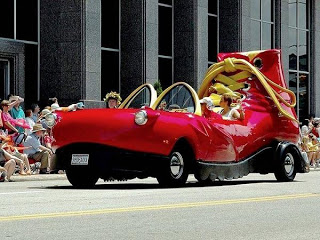 Shoe car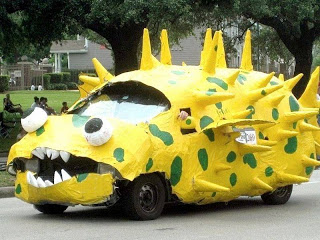 Joker Car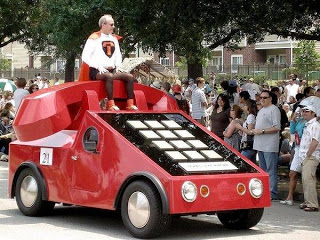 Phone Car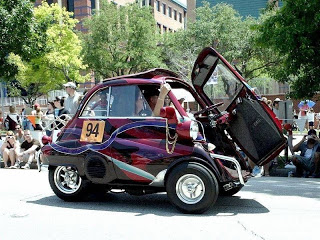 Front doo car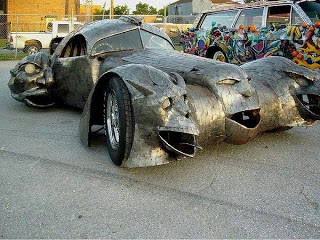 Horror Car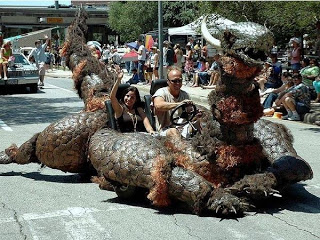 Dragon car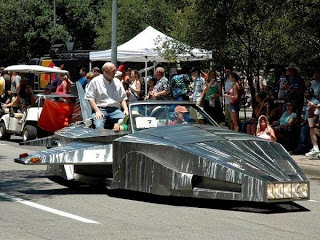 Rocket car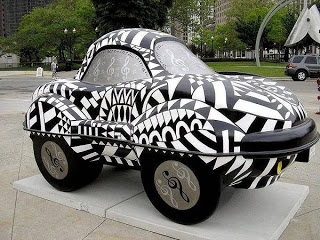 Casio Car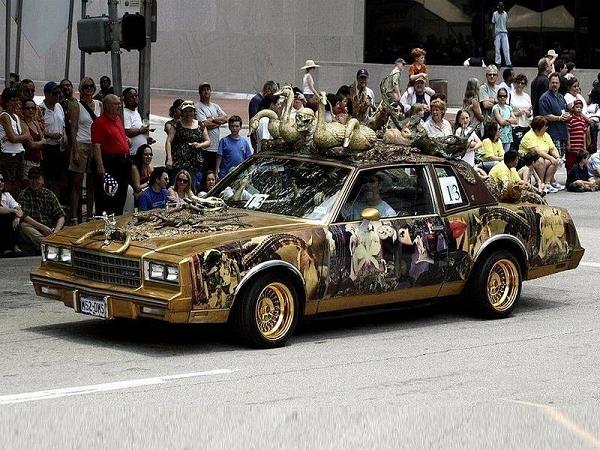 Duck Car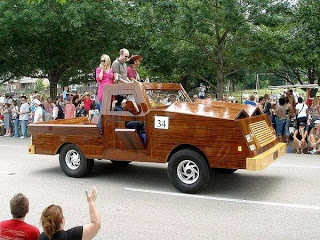 Wooden car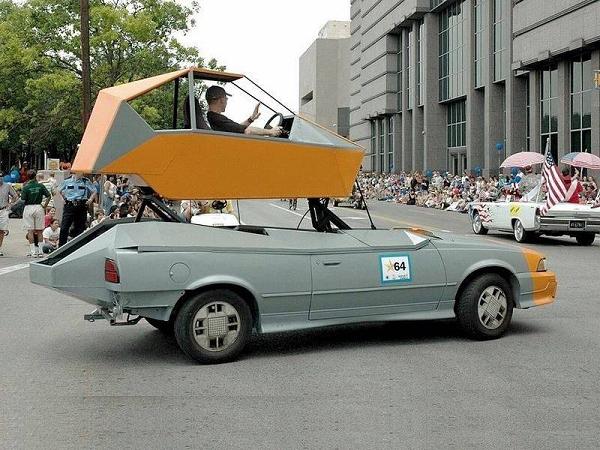 Double decker car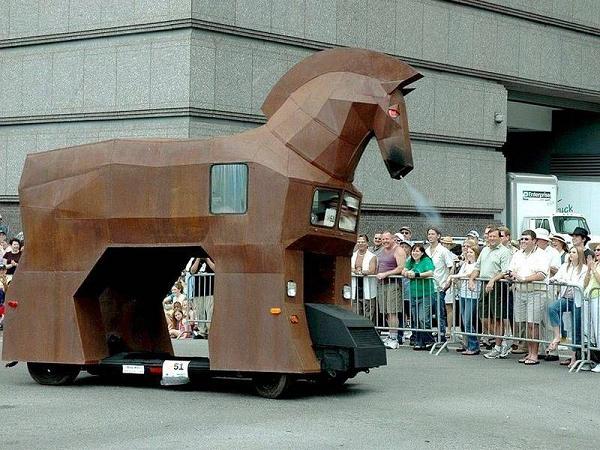 Horse car
Aeroplane car
Skelton Car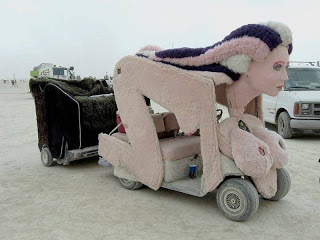 Girl Car
Harrod Blank is an American documentary filmmaker and art car artist living in Berkeley, California. In 1989.Another important milestone came, when he came from California with his art car, "Oh My God." On a quest to document America's art cars that eventually led to his two books and two films on art cars, Harrod told artists all over the nation about the Houston Art Car Parade, and soon we began to see caravans of art cars travel thousands of miles to be in the parade.
Another major milestone was the entry of Rebecca Bass and Edison Middle School in 1990. "The Body Shop" went on to win major awards, and started educators across the city to see art car projects as tools to teach life skills and engage students with their schools and community. By the day of the Art Car Parade we had the whole Second Ward behind us." That year, pitted against experienced adult artists, Edison Middle School won first prize in the Art Car Parade. The following year they again claimed the prize.
The Art Car Parade Today: 
Now a days this has become a yearly feature with a three-day celebration of the drive to create, Art Car Weekend.
The parade attracts 250+ vehicles and other entries from 23 states along with Canada and Mexico
A live audience of some 250,000+ spectators
Parade entries include anything on wheels from

unicycles to
lawnmowers to
cars and go-carts

Entries are as likely to be made by members of the general public as by recognized artists
Community groups, public and private schools, and professional organizations have become regular participants. Inspired by what they see, spectators create art cars of their own and often become future participants. And as the parade grows, attracting more and more participants, the complexity and quality of the entries increases.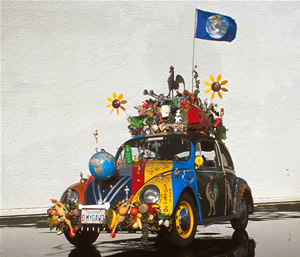 Oh My God! 
1965 Volkswagen Beetle
(1981 – Present)
Harrod Blank, Santa Cruz, California
Adorned with an ever-changing array of objects that express Blank's individuality, Oh My God! is an example of an Art Car that can be regarded as a monument to its creator.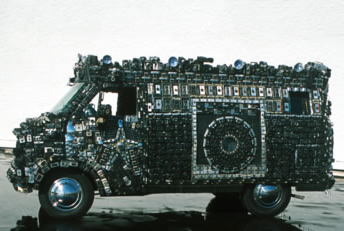 Camera Van
1972 Dodge 1-Ton Van(1995) by Harrod Blank, Berkeley, California
Source:The Houston Art Car Parade – The Orange show and Utkarsh Shah :Amazing Photos, Cars Photos