Twitter's Public Issue 
Photo below became a smash hit. This was taken during gathering of the founders of the Twitter for the public issue in the New York Stock Exchange trading floor.In this photo one can view Jack Dorsi, Dick Kostolo, Biz Stone and Ivan Williams, all were facing the Camera for the Birds eye view. Soon after public issue many interviews and photos were taken on the trading floor but this snap below was the most popular.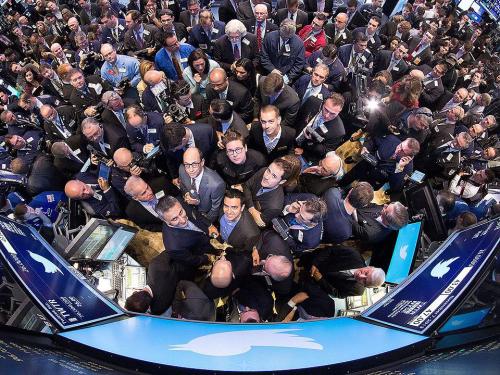 New York's new Mayor Elect Bill De Blasio's: Gracious – Unity in diversity
Most notable for the recent electoral victory the Afro-American hair show how to woo the electorate.  For a rare instant in the nation's electoral history, the African American hair politic was on full display. The Mayor elect of NewYork was very much in the head lines.  Beside his liberal policies his family's hair style speaks a lot on community integration. Wife Chirlane McCray' has long dread locks usually pulled into  a flying pony tail. Daughter Chiara with rose band pinned to her kinky locks is sometimes shown flowing. His son Dante has bobbed & swelled hair to boast his style from Africa.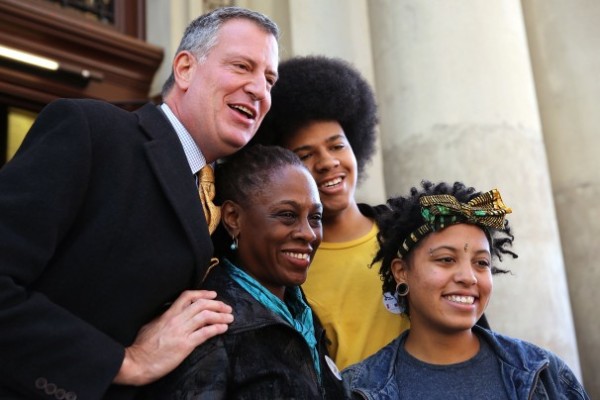 The hair politics has much to say –  they belong to New York's culture of blending. It is this amalgamation which has very easily impressed the electorate. The concept unity in diversity hit the nail when iron was hot. The family had many choices but their message for unity in diversity stood out.
NewYork's first family was all over in the news.  Bill De Blasio is popular for his liberal policies. He is said to be understanding many cultures of the world meaning that he is very generous and benevolent. All this is visible in his family's as shown in the photo. As shown they appeared so in public gatherings. Many families have copied their style with their own version. Cheers for the new beginning !!