Rhone Glacier is said to be much older than 17th century. First entry into the glacier was through a thin tunnel.
Tourists keep coming here to see the ice frozen since years. Only a few people can go inside at a time. In summers, to prevent less melting of the glacier white blankets are spread over the glacier.
In summers, the size of the glacier is down to 70 meters from over a hundred meters. The glacier and the cave (grotto) moves about 30 to 40 meters every year – about 10 CM's per day – this cave has to be a man-made every year from scratch.
Since 1870, about 100 meters long tunnel and the ice chamber are maintained on a daily basis – cut into the Rhone glacier. One can drive close to the glacier just 180 meters from the Furka pass road and Hotel-Restaurant Belvedere. The glacier is about 2300 meters above the sea level on Valais side 3 km below the top of grotto pass. Every year now (over 100 years ), and 100m long, crystal blue glacier ice tunnel is cut into the Rhone Glacier. A visit to the cave is recommended for all nature lovers.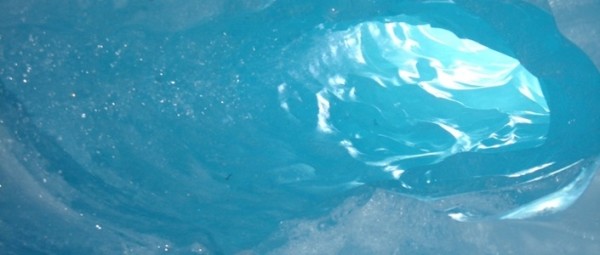 Photo Source: Obergoms
Like all other sightseeing places the visiting hours are within the working hours from June until the end of October – at any time. The Glacier may be closed due to severe or adverse weather conditions. A good half an hour would be sufficient to view the sight. The fee schedule would vary with the passage of time – attractive discounts are given to the group of 15 or more.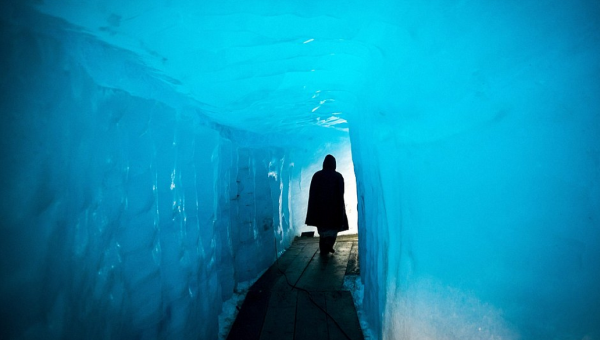 Photo Source: Daily Mail