By removing hands off the steering or driving by freeing hands from the wheel is called a stunt as a result sometimes big accidents do take place.
The Scarborough Magistrates' Court of North Yorkshire, Britain had pronounced punishment on a person named Richard Newton. He will not be permitted to drive car for one year. Richard Newton had argued that since he had a backache, he had taken off his hands only for a moment. The police produced a video wherein he drove for 25 seconds without touching his hands on the wheel at a speed of 90 KPH.
The Police had brought forward further that neither the road was smooth nor of a straight section where he had driven the car without touching the steering. There were vehicles moving in reverse direction on the opposite side of the road without a divider and there could have been a big mishap with serious consequences.
Magistrate Nicholas Denis imposed on him 100 hours of community service and fined him 685 pounds.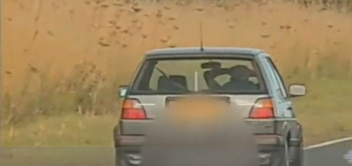 The recording by the mobile safety camera used by the police, was replayed. Richard Newton was found to be driving at the speed of 90 KPH for 25 seconds without hands on the wheel on the A171 near Scaling Dam reservoir in North Yorkshire.
To prove authenticity of the recording system other cases were also cited by the police. Facts that sheer stupidity of some people who put others in danger. Usually, the offenders do not realize that their unsafe driving practices result in unsafe roads. The footage clearly showed the facts narrated above and proved that some people put others in danger and that new cameras of the day were able to capture all range of offences.