Virtual Shopping Stores
British company Tesco opened the world's first virtual supermarket at Seolleung Station on Seoul Subway Line 2, where smartphone users can photograph the bar code the of life-size pictures, and order through one App downloadable. The company ensures to deliver the order  in a short time the order. The company has more than one hundred stores chain in Korea alone. The store has six platforms LCD screen on which around 500 goods are displayed with their barcode.
You don't need to go to store if you know the barcode. All you need to send the barcode through your smartphone for the delivery.  Virtual shopping is designed  for the young Koreans and they  are catching on the new idea.
Japanese are  buying soundproofed Card Boxes for Privacy:
Some people get disturbed by crowded places. They desperately look for peaceful place to spend their. You may play music or karaoke or play video games by purchasing this $600 Danabocchi card box. In Japan it is a craze with young people who love to soundproof their surrounding for both not disturbing or getting disturbed by others. One can sit inside and remain secretive for not letting anyone hear you. The cabins are sound proofed up to 30 decibels. You may talk,scream,or sing without worrying about people hearing you.This is portable box and can be set up in a few minutes.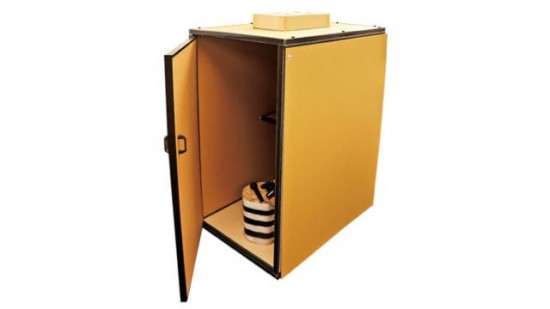 One can continue with one's job and if at any time  feeling of boredom overcomes or feel frustrated –  just jump into the cubicle. Although the price not so cheap but good things always cost a bit of money.