It is so common to have stormy weather in the North Sea and the shores of Europe and Great Britain. There are series of storms out in the sea during the winters and a few of them pass / cross on to the land.
Most of them are due to low pressures in the Atlantic Ocean.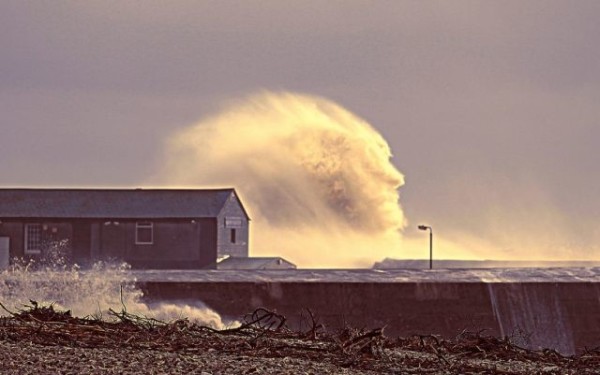 Often we find strange meteorological phenomenon of which one was there in January. It was named the "face of hell storm" photographed by Simon Emmett without realizing what it was. He could not believe what he had clicked until he checked again. After it was published it went viral on the internet. In this large blown up sky size visual scene, the delineation of face with eyes, nose, chin and the brow not to forget the head and the hair flowing in the storm are so prominent. It is one of those rarest shot and has interested all. You kind of want to know more when such shots are seen
This shot can be described to be mind boggling as it has an unusual look. As always passing storms are frightening and disturbing blows on the coast of England and are rampant during this season.  The facial figure of the clouds made the photo more eye catching when the snap became poplar with surfers worldwide.  As they say," it went global and viral " because of internet. The photo is weird and haunting to one and all. As soon as you realize that human face is in the there,  your eyes are glued to look for details of facial features.