121 nominees of 24 categories for the Oscars get a very unique invitational envelope. These 363 envelops' art is an example of unique creativity. This time again, they were designed by Mark Friedland for the fourth time straight. He said that it was dream project for him. His company gets about $10000 for the preparations of the very special cards. This year, it took 110 hours to create envelopes costing 200 a piece.
Metallic gold paper is used for writing with charcoal ink, Oscar statue and Gold leaf are printed. Each card is written with the category showing the words " And the award goes to …" For authenticating, the envelope is sealed with red and gold color ribbon.
Only the winners are allowed to retain the cards and other nominees have to return the cards. Returned cards are destroyed to ensure that they are not auctioned later on.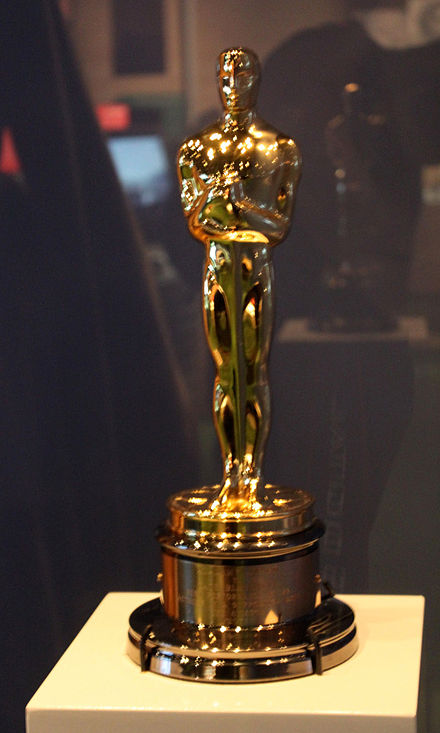 Photo Source: Wikipedia
The Academy has issued cards since 1941. Of 86 years of its inception, the cards were not issued for the first 12 years. The Los Angles Times had revealed the names of the winners before the event in 1941. To prevent a reoccurrence and as a precautionary measure the card system was started to maintain the secrecy of the results. Ordinary cards were issued but in 2010 Friedland suggested that something special should be done.
PricewaterhouseCoopers (PwC) company was allotted the task of keeping the record of votes from the Academy members. It has to ensure the secrecy of issues right up to start of the most valued glamourous event of the world. This award ceremony has been telecast and viewed live since 1953 in more than 200 countries.