1) Come 2017 Have Flying Bike
Aerofax a California based company of the USA has promised to launch a flying hover bike by 2017.
Name: Aero – X. With the spec: Speed – 72 KMP Altitude, 12 feet, Can take off and land Vertically, Weight lifting 149 Kg, Flight time on Full tank  75 minutes. The hover bike's dimensions are 15 feet x 7 feet and weighing 365 Kg.

Booking amount is $ 85000. A refundable security deposit is $ 5000.
The hover bike has two ducted rotor controlled by two vertical sticks; the maneuvering can be controlled by using these sticks. The rotor angle change is all that is required for its movements. No runway needed as vertical landing and taking off are easy to control.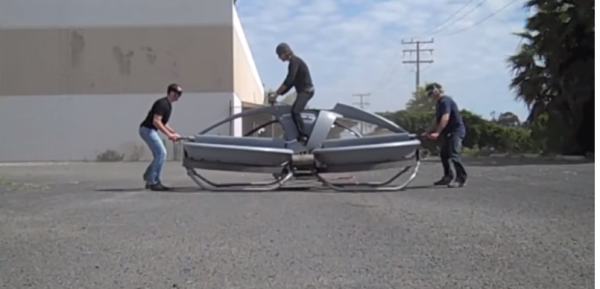 Pictures: Source : Wikipedia
One can learn to drive it in a few days. The hover bike will serve many purposes like:  Search and rescue, managing the disaster scene, whenever there are floods, earthquakes . Border surveillance, Teritorial patrolling, beach life safety, Spraying pesticide and rescue animal or humans from misuse.
The possibilities are plenty.
Right now thew bike is under, testing condition under a pilot project in the desert of Mojave. Under development, there are other innovations like hoverboards. You can see these imaginative crafts in movies like Avengers and Back to the Future.
2) Storm Snap: 
UN's peace keeping forces are withdrawing and are not in many numbers in Afganistan. Their job is to complete the remaining tasks and return to their countries. The British army has a base camp in Lashkar Gah, Helmand state. Recently, when a Unit was returning a sand storm hit them. This photo of sandstorm approaching by Corporal Daniel Vipeon went viral on European social media websites. He explained that the storm brought cold winds. He was a lucky man to have taken this shot.   

Picture: Dainik Bhaskar