Here is a inspirational real story of Melvin Amrine, 83 years of Little rock, Arkansas.  Melvin lost his memory years ago. It is a miracle taking place in action. The miracle proves that brain may lose memory function but not the heart.

Three years ago Melvin got the disease of Alzheimer. He was treated for the disease without much success. His wife Doris, took care of him. He did not remember as to when he had proposed her for the marriage. He lost all the memory but not the most important fact.
One day prior to mother's day Melvin disappeared from home. Doris, naturally got disturbed not to find him. She reported the matter to the police. The Police located him in a flower shop purchasing a flower bunch. He was doing it every year since the arrival of the young one in their home.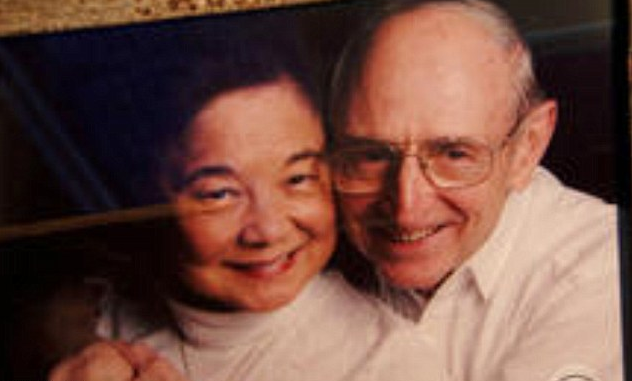 Police sergeant Brian Grigsby and officer Capt. Ty Tyrrell located  him walking down and looking for something. They ensured that he was the same person with the said disease. They asked  him to go with them to be dropped back home. He joined after buying the cut flowers for which they paid the difference. They secured Melvin after making the payment of the flowers. They helped and were determined to complete Melvin's mission.
Doris and daughter had the surprise of  life and got overwhelmed on getting the flowers. She was all tears. She said that it was unbelievable that he did not forget to buy the flowers even in that condition. Those flowers were very special for her. Melvin was unable to remember anything due to his brain problem but his heart remembered, because he loved her much with heart and soul.
The Sergeant and the Officer got commendation from all quarters, the public, the Government and their own department for setting an example for duty and being good human beings.