If you hate the struggle that comes with maintaining dyed hair, keep your natural hair intact.  Dyeing your hair asks for dedication and the passion to take care of it constantly. If you are ready to try out a new hair shade, we've got you covered.
Coloring hair has become popular to the tune of almost every salon offering the service. You can also do it at home. Learn different color shades and the products needed to give you the desired looks.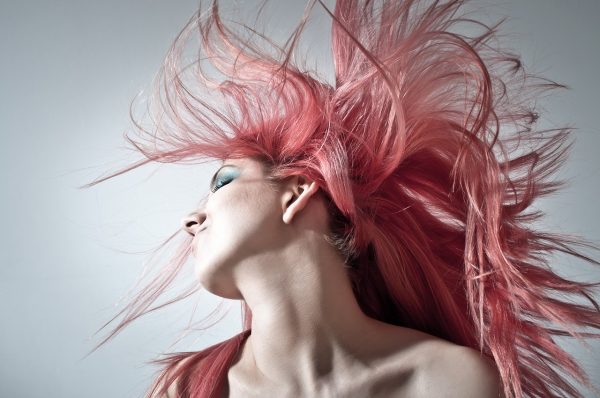 Light Ash Blonde
Best suited for women with pale skin, the light ash blonde is an ageless style. Different celebrities have glammed in the shade over the years. Some looked good. Some didn't. If you feel like the style would look good on you, consider investing in a semi-permanent dye and a conditioner.
As a light ash blonde woman, one of the main hair products you must use is a purple shampoo. The product tones your hair especially when it starts turning brass in color. Conditioners add keratin to your hair, keeping it strong even when the dye wears out.
If you want the dye to last longer, invest in a deep conditioner mask. The added nutrients keep the blonde color auspicious weeks after you apply the dye. Using a toner and essential oils moisturize the hair and keep it smooth and hydrated.
Black Hair
There are different shades of black hair, but they all can be maintained with similar products. Hair relaxers for black hair straighten afro hair or generally any curly hair. It then becomes easier to apply moisturizers and other hair gels.
Black hair can be difficult to maintain for some women. Due to the fact that it dries more often, you must avoid direct heat and sunlight most of the time. You should also invest in oils and moisturizers and use them regularly. Drink plenty of water and avoid anything that irritates the hair.
Espresso
Espresso refers to the deep brown color most popular with brunette and dark skinned women. Its dye is readily available online and you only need a conditioner and shampoo for maintenance.  Like the black shade, espresso isn't a fan of heat. Avoid taking hot showers or exposing to a lot of sunlight and use protectants if you must go into the sun.
Except for the shampoo and conditioners, espresso is relatively low-maintenance. Many women trying out new color types start with the shade before exploring into red hair or blue shades. Although espresso requires low-maintenance, it can fade fast if not taken care, Take note of gray hairs and mask them by spraying additional dye.
Golden Blonde
The yellowish blonde shade is a dream hair color for a lot of women. But like most shades of blonde, the golden hue asks for a lot of attention. A little neglect and the dye turn to brass. The color looks good for warm and pale skinned women but all other color shades can try it out.
The best way to maintain a golden blonde look is to use a UV protective spray, a purple shampoo, and conditioners. During the summer, the sun rays can take a toll on your dyed hair, causing it to fade and wear out. Purple shampoo prevents color loss as well while conditioners keep it hydrated. A deep-conditioner may be needed to keep your natural hair color in check.
With daily or regular treatment, you can keep the golden look for months or even years.
Dyed Blue Hair Shades
For a lot of reasons, people love to dye their hair blue. But like blonde or most shades, light blue hair asks for a lot of maintenance. You will need a lot of shampoo. Avoid heat and direct sunlight. Use conditioners and oils regularly. Also, don't expose the hair to dirt or anything of the sort.
Depending on the quality of your dye, light blue hair tends to fade fast. If not properly maintained, your hair will turn brass in no time. There are a lot of tricks that can help you keep the shade as long as you want it. Consult your hair stylist. Listen to experts and avoid any shampoo that contains sulfates.
One unique way of maintaining the unnatural color is to add some dye every time you condition. When you do, shake the mixture to ensure it is evenly distributed. But most importantly, don't mix the dye with any other conditioner type apart from white.
Golden Brown
This shade is not for everyone. But a lot of women, white, brown and black have put it on and looked good. Apart from the golden hue, copper, beige, ash, and red brownish colors all take the same type of maintenance.
Use color refreshing shampoos instead of regular shampoo. Apply deep conditioner almost daily. Since golden brown is a depth of the brown hue, its dye is easier to fade away that plain black or blonde. Normal hair color maintenance tricks like avoiding sunlight and heat also apply.
It's worth noting that the dyeing process causes some damage to the strength of your hair strands. Use hair strengthening treatments to add keratin and keep your hair looking healthy. Other tricks include using sunscreen for hair, purple shampoo, and moisturizers.
Ginger Red
Like blue and blonde, you must be prepared to keep ginger red hair colors glossy and good-looking. A color shampoo and conditioner can help amplify the hue every team you clean your hair. A sunscreen product for your hair protects you against UV sunlight rays, which can cause bleaching.
Some women apply hair gloss to give ginger the shiny, vibrant look. If you like natural ingredients for your body; purchase henna for hair. Most popular in the Middle East, henna is a type of plant whose flower juices produce dye. It can be used for hair, body, and nails.
To Conclude
Although some women look better in certain hair shades than others, there is no rule as to which color you can dye. The only requirement is to use the right products for hair maintenance. Use relaxers before applying chemicals for black hair. Add moisturizers and shampoo for all hair types. Avoid exposure to heat and consult your hair stylists for extra hair care tips.