Feeding your baby should be the first nurturing act of new mothers although it seems natural, Breastfeeding becomes a cause of stress as the new mother worries about providing proper nutrition to her new born.
We understand nursing your little one is no easy feat to answer billions of questions striking your mind and help you breastfeed correctly, we have put together a list of best Breastfeeding Tips for new mothers To help them through those initial days of motherhood.
Simple And Smart Breastfeeding Tips For New Mothers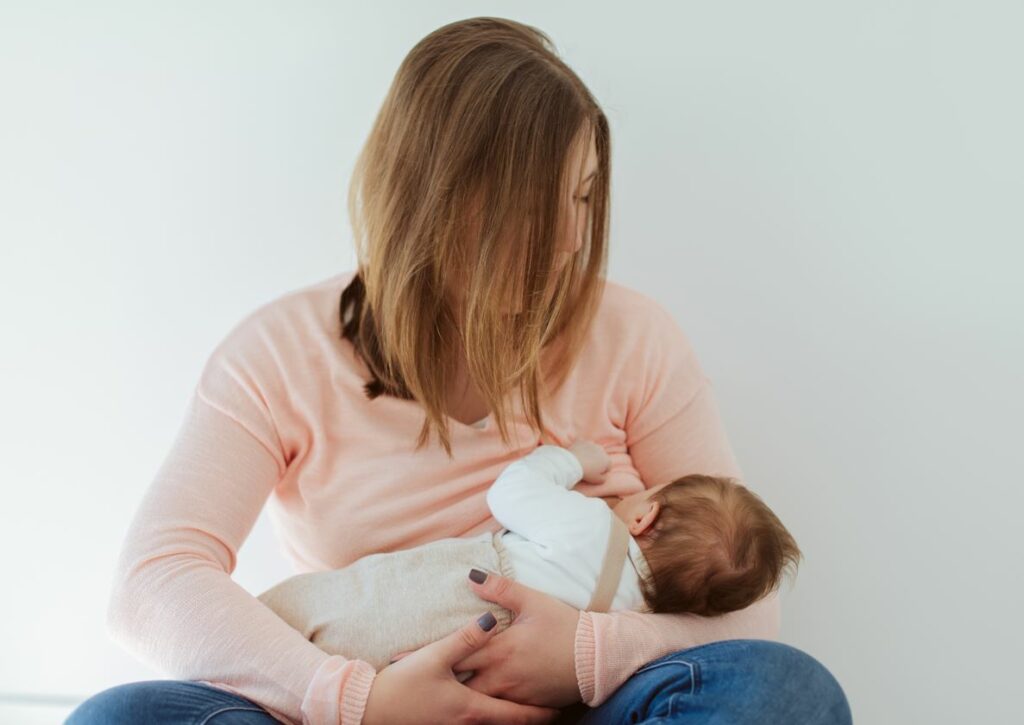 1. Make pre-baby breastfeeding preparation
First, consider meeting a nursing expert or lactation consultant before the delivery date. You can even consult your friend who is nursing or join a breastfeeding support group.
Hearing the breastfeeding stories by experienced mothers and watching them feed their babies helps prepare you for Your motherhood journey.
In addition, before the baby arrives, create a space away from noise and disturbance for feeding your baby. Look for a comfortable chair, side table for snacks, Breastfeeding Pillow, burp cloth, a good book, water, and nursing pads.
2. Nursing Your Baby Within The First Hours Of Delivery
Best is to start Breastfeeding your baby within the first hour after the delivery because, after 2 hours, it is hard to rouse the baby.
In the beginning, it may seem that you are producing very little, or maybe just a few drops of colostrum but remember the stomach of one or two days old baby is only of a size of a marble.
Breastfeeding your baby for the first time is a new experience so ask for help. Hospital lactation consultant and maternity nurses can offer you specific tips.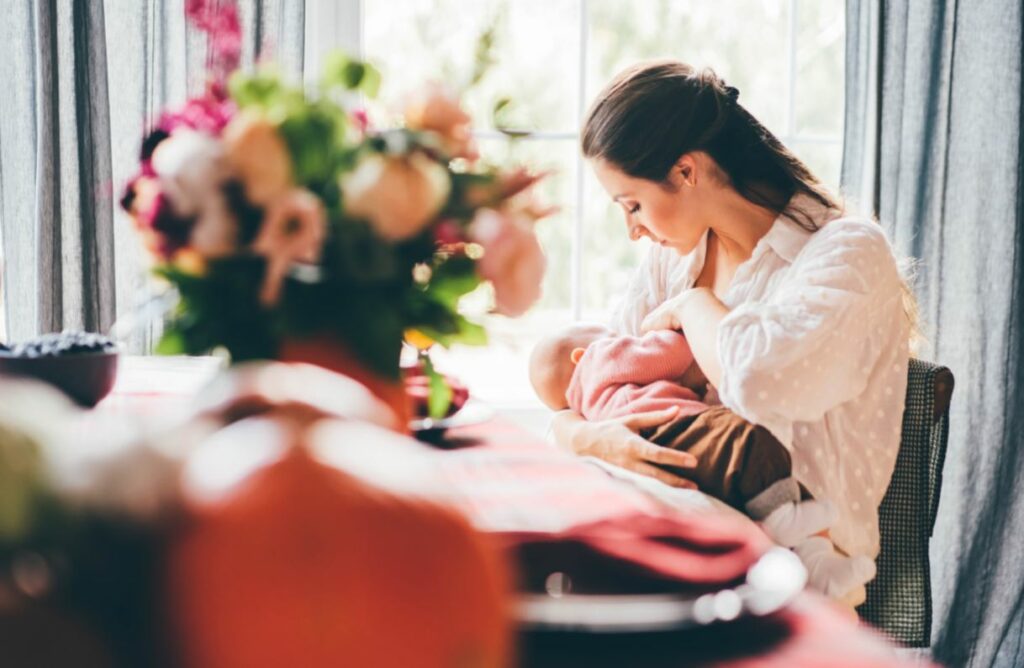 Get Right Position and Attachment – To get a deep latch remember the following points:

Positioning yourselves belly to belly, nose to nipple – Ensure that your baby's stomach touches yours so that she does not have to turn her head to latch. Point your nipples at her mouth and not her nose so that she opens her mouth wide to latch on deeply.

Sitting upright – Sitting upright. Press the baby between her shoulders to bring her up to you.

Supporting Baby – With one hand, support your breast so that your nipple fills the roof of her mouth. The first few sucks may hurt, but if the pain continues, de-latch and reposition your baby if the pain continues.

Do not push the head of your baby – If you do, that baby will resist and chomp down. Instead, better put your hand at the back of your baby's neck and softly bring her to your breast.

Keeping your baby with yourself in the room – To promote breast milk, keep your baby with you after birth, as there is a strong link between hormonal response and closeness to your baby. Moreover, it is imperative to provide your baby with a safe sleep environment. Making your Baby Sleep alongside yourself reduces the risk of sudden infant death. In addition, it helps you to recognize, when your baby is tired, hungry and when it needs cuddles. This will help you to make a proper feeding and resting schedule for yourself and the baby.

Be patient – You and your baby learn to Breastfeed for the first few days after the delivery. For some mothers and their baby learning breastfeeding is hard. The process takes time, and you need to be patient. Do not stress yourself. Relaxation is crucial for your baby and you. If you find yourself getting angry or frustrated or worried while trying to breastfeed, stop, take a pause, relax for some time and try again after a little while. If the baby is distressed, ask someone for help to keep the baby distracted until you are ready to try again. Alternatively, you make express the feed and try breastfeeding from the next feed.

Taking care of your Breast – For the first few days after the birth, your breast is soft. When the breast milk changes from nutritious colostrum from to mature milk your breast become firm and full. After every feed, let the milk on your nipple dry naturally. This will soothe the nipples. If your breasts leak in between the feeding, you may wear bra pads, but remember to change them often. While taking a bath, limit the amount of shampoo or cleansers as these products may dry nipples. If your nipples are cracked or dry, use purified lanolin to retain the moisture of nipples a Breastfeeding mum needs to make healthy lifestyle choices.

Take Proper Diet And Rest – Drink lots of fluids, eat a healthy diet choosing a variety of vegetable fruits and whole green, take the recommended multivitamin Calcium and Iron supplements, rest as much as possible, and do not drink or alcohol or smoke.

When And How Much To Feed Your Baby – According to the experts, you should not give anything to your baby except breast milk for the first six months after birth. Feed baby according to her need and on-demand. On average, a baby feeds about 7 to 12 times in 24 hours. The feeding schedule settles over time. Practical and frequent feeding helps you to make enough milk for the baby. If you do not produce sufficient milk for the baby, consult your doctor to learn about other healthy alternatives for your new-born.
The Benefits of breastfeeding range from improved immunity, providing proper nutrition to prevention childhood obesity. Therefore, we highly recommend you to breastfeed your baby with smart planning, a little bit of patience, and firm resolution.
Breastfeeding tips for new mothers discussed in our article are from experts who have figured out the most ingenious shortcuts, tricks, and solutions to successful Breastfeeding Positions.