Just imagine while you appreciate yourself standing in front of the mirror and running your fingers over your hair, white flakes fall from your head All your approach fades at once White flakes falling from Your head is dandruff Let us find out Home remedies for dandruff.
What Causes Dandruff?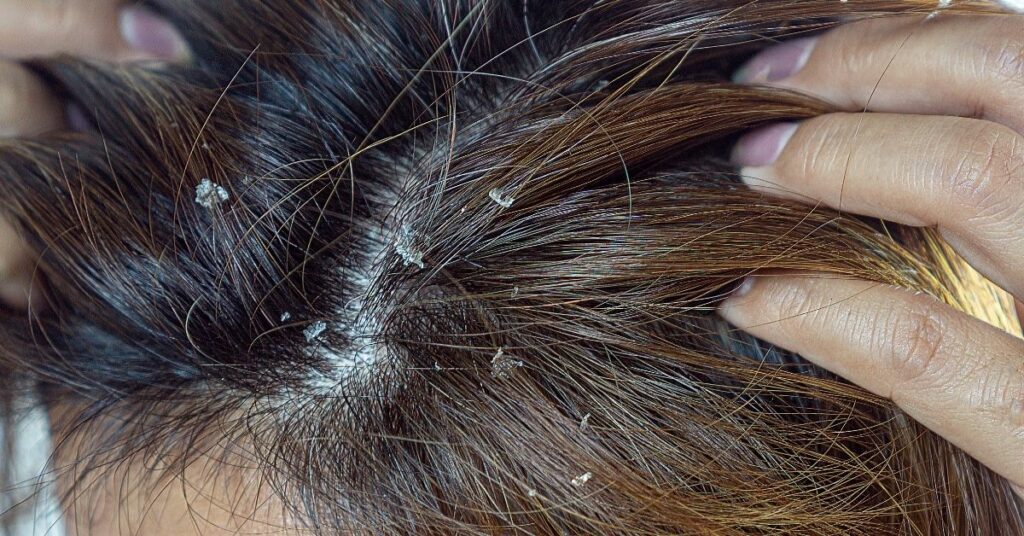 Today, dandruff is one of the most common dermatological issues most people face. It causes irresistible itch, irritation makes the hair shaft weak, and causes Hair fall. 
Some of the causes of dandruff are poor
Hair care and not shampooing conditioning your hair regularly Improper diet,
chemical-loaded hair products, pollution, stress, and excessively oily or dry
scalp are a few causes of dandruff. A few dermatological issues such as scalp
psoriasis, fungal infection, and eczema may also cause dandruff.
Do not let dandruff damage your hair and
embarrass you in front of others when you have Natural home remedies to get rid
of dandruff completely.
10 Home Remedies To Get Rid Of Dandruff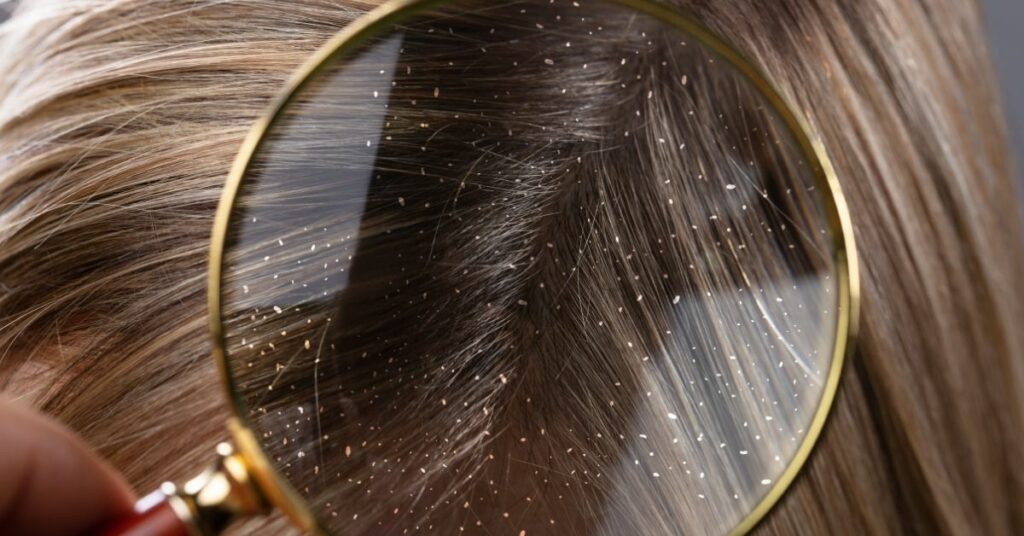 1. Aloe Vera – It is one of the best home remedies for Dandruff Aloe Vera has antifungal, Anti-bacterial, and Scalp moisturizing properties.
What To Do: Extract the gel of fresh
Aloe vera. Apply it to your scalp evenly and after 30 minutes, rinse it off.
Repeat this two times a week.
2. Apple cider vinegar – Apple cider vinegar is acidic and anti-inflammatory It fights off fungal infections and cleans the scalp.
What To Do: Mix apple cider vinegar and water in an equal ratio and rinse your hair with this solution Repeat this 2-3 times a week.
3. Tea tree oil – Tea tree oil is antifungal, antibacterial and it nourishes and keeps the scalp moisturized.
What To Do: Add 5-8 drops of Tea tree oil to 2 tablespoons of Carrier oil such as Coconut oil or Sesame oil. Apply it evenly and massage your scalp with it. Leave it for a half-hour and then have a head bath. Repeat this three times a week.
4. Margosa leaves or Neem – For ages, Margosa leaves have been used to Treat skin and scalp infections. It is antimicrobial and helps to Get rid of dandruff.
What To Do: Boil Neem leaves in water Cooldown the solution and strain it. Now rinse your hair with this solution three times a week. Alternatively, you may crush Margosa leaves. Add water to make a paste, and apply the paste all over your scalp and hair.
Leave it for a half-hour and then shampoo as usual. Repeat this 2-3 times a week.
5. Green tea – Green tea contains antioxidants You can use it as a Home remedy for dandruff.
What To Do: Brew a tea bag in a cup of steaming water. When the solution cools down, apply it to your scalp and after 15 minutes, rinse your hair with plain water Repeat this 2-3 times a week.
6. Holy basil leaves – Possessed with antibacterial and anti-inflammatory properties, holy basil leave is considered as a medicinal herb It cures dandruff, itchy scalp, and hair fall.
What To Do: Crush a handful of holy basil leaves. Add 4 teaspoons of coconut oil to make a paste Apply this paste all over the scalp. After an hour, take a head bath with a mild Herbal shampoo. To get the desired result, repeat this two times a week.
7. Lemon – Lemon is rich in vitamin C and is acidic.
What To Do: Squeeze the juice of a lemon and apply it all over the scalp After 15 minutes, rinse off your scalp and hair with plain water. Repeat this once a week.
Do not continue this treatment for an extended period, or it will lighten your hair color.
8. Baking soda – Baking soda is a kitchen ingredient used for cooking and possesses Health and beauty benefits. It is a natural shampoo to clean your hair and scalp. It balances the scalp's pH and clears off the white flakes of Dandruff.
What To Do: Mix a teaspoon of baking soda and 2 teaspoons of lemon juice Mix well and apply it to the scalp After 10 minutes, rinse it off Repeat this once every week.
9. Fenugreek – By nature fenugreek is anti-fungal Therefore, it inhibits the growth of yeasts on the scalp and kicks off dandruff. Also, fenugreek seeds are rich in vitamins B, C, and A. Thus, it also promotes Hair growth.
What To Do: Soak a half cup of fenugreek seeds in a cup of boiling water. Leave it overnight, and in the morning, grind them to make a paste. Apply this paste to your scalp and hair. After 30 minutes, shampoo your hair. For the desired results, repeat this 3 times in a week.
10. Sesame or olive oil – Oiling is essential to get rid of dandruff and dry scalp the best oils you can use are olive oil and sesame oil. Both oils reach deep up to the hair shaft, lock the moisture, nourish the scalp, and make hair strong.
What To Do: Warm any of the oil. Apply oil and massage your scalp for 10 minutes gently. Leave it overnight and then shampoo in the morning. Repeat this three times a week.
Related: Best Hair Oils
Home remedies for dandruff may work slowly, so have patience. But, no doubt they are more effective than chemical-loaded anti-dandruff shampoos. Anti-dandruff shampoos may help you get rid of dandruff but also cause damage to your hair and leads to hair fall.
Trying any of the home mentioned above Remedies for dandruff is not enough For Healthy Hair, you need to eat a balanced diet. Include green vegetables, nuts, seeds, and whole grains in your diet. In addition, drink lots of water and try yoga and meditation to keep yourself stress-free.