However, most of the 2017 Punjab election opinion polls or surveys claim that ruling SAD/BJP alliance will not get back in power, but still there is hope that people in Punjab may reelect them. Is it really possible?
Yes, it could be possible if there is no other alliance. If the ruling alliance could make it feasible to divide the vote share of different opposition parties, it may be able to grab the desired number of seats in the upcoming Punjab election 2017.
Will SAD/BJP alliance come back to power again in Punjab? If this is also your question, you need to check out stated below points.
There Is No Political Alliance
The political alliance always has the power to change the entire game. Even an agreement can modify the mood of voters. Just take the MAHAGATHBANDHAN example in Bihar where BJP couldn't win the election. So, if SAD/BJP can be able to divide voters among opposition parties, they are likely to form government again in 2017.
To some extent, it seems possible as neither Congress nor AAP want to make an alliance. So, there are chances for ruling alliance to grab benefits of the situation. They may alter the people's perception by dividing voters. It can easily be done if the ruling alliance can prove that Congress and AAP are the two aspects of the same coin.
Luring Hindu Voters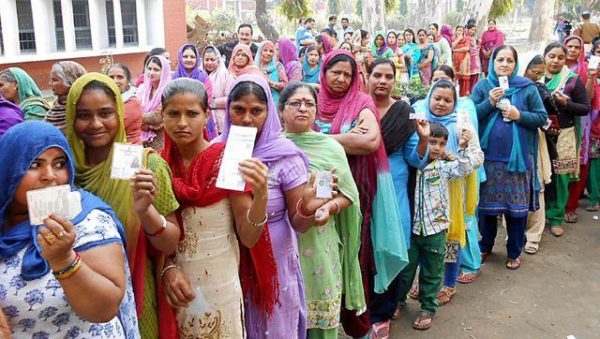 Since BJP is considered as a BHAGVA party, it is likely to attract HINDU electors in the state. There is still excellent reputation of Prime Minister Narendra Modi when it comes to campaigning for votes. On the other hand, RSS is also trying to create a solid mass base in the state.
So, it can be concluded that BJP will surely lure Hindu voters in Punjab election 2017. Since Sikhs are the main voters in the Punjab, Shiromani Akali Dal is likely to keep its Sikh vote bank safe. Now, with the help of Hindu and Sikh votes, SAD/BJP alliance could be able to form the government again in the state.
Congress Has No Face
However, Captain Amarinder Singh is the key leader in Punjab, but still, there is no official confirmation regarding the CM face in the state. Moreover, conflicts among the local Congress leaders may bring benefits for the ruling parties.
It is a fact that there is no alliance when it comes to Congress so it can be anticipated that ruling alliance will grab benefit out of this situation. But if Navjot Singh Siddhu could win a few seats in the state, he may help either AAP or Congress to form a government in the state.
Independent Candidates
In the case of broken result i.e. no majority for a single party, most of the parties look at winning independent candidates. Yes, it is observed that in every assembly election in Punjab a few seats have always been won by the independent candidates.
The same can also be done this time. So, SAD/BJP alliance may grab benefits out of this situation. They may try to lure independent winners to help to form a government. Whether ruling coalition will win the election or not, but one thing is sure that Punjab election 2017 will be a definite one.