When you ask many people of their hindrance to eating right, most of them will tell you that it is the constraints involved when it comes to time. Time to go for food shopping, time to prepare for meals, and time to determine the right portions, calories, and macros for a healthy diet. It is not a surprise that meal preparations and delivery services are in high demand in the recent past.
There is no shortage of options for those who are trying to maintain a healthy diet. Food services, armed with a host of nutritionists, chefs, and food laboratories are letting more people have access to foods they like. When you have food prepared and packed for your entire day's needs, it helps reduce the risk of temptation to overeat. The habit also gives you the chance to learn a lot about healthy foods and portion control. You also get a chance to introduce yourself to foods that you wouldn't purchase at your local grocery store.
The range of options is progressively growing as diet delivery services continue to increase. Whether you are cutting fats, preservatives, gluten or just attempting a healthy diet, the delivery services will provide a choice for you. We have compiled 4 prepackage meal options for athletes in this article. They include:
Ice Age meals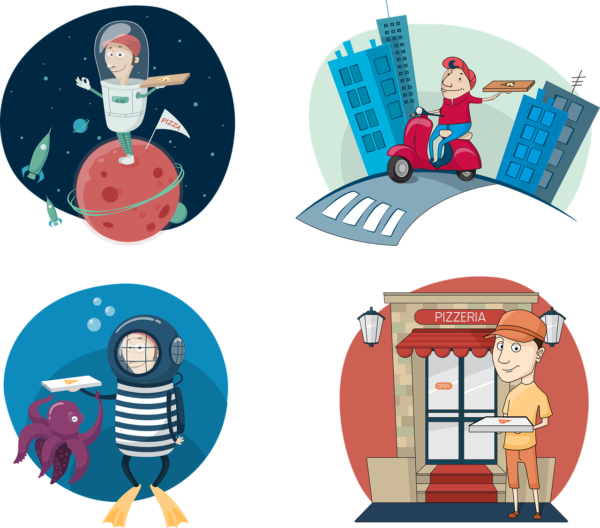 The package is always a perfect choice for athletes who like to have a few meals in the freezer. Ice Age Meals cater to zone friendly and paleo diets. They feature a minimal list of ingredients which are all gluten-free, dairy-free and non GMO. It also includes high-quality meats like organic beef from grass-fed animals.
The Ice Age Meal comes frozen solid accurate to its name. This property gives it a longer shelf life than any other prepackaged meal on this list. This means that you will always have a meal back up plan at any given time. You can only purchase the meals in bulk with a variety of 18 meals that you can choose. All the meals are either paleo with rice or plain Paleo. Each meal package that you can at least microwave at a time has about 500 calories with an even carbohydrate to protein ratio and about 10 grams of fat.
Paleo Power Meals
The service takes their name very seriously which boils down to even the way they source their meat products. The base of the meals is made up of wild-caught fish, cage-free eggs, chicken that is antibiotic-free and grass-fed beef. These dishes have also proven to be very helpful to people who are on weight loss programs. Each dish comes ready for consumption for on-the-go athletes stored in individual Tupperware.
There are 11 different bulk menus that customers can choose from or mix and match the 38 different breakfasts, lunches and suppers with their side dishes. The meals have a price range of between $8 and $15, and the minimum order goes for $25. The affordability and flexibility in price make Paleo Power Meals an excellent choice for people who are operating on a tight budget. Each meal comes heavy on protein with light fat and carbohydrate ratios which all sum up to 400 calories.
This is a meal delivery program that includes both the traditional reheat meals and frozen foods. Nutrisystem provides a list of nuts, veggies, fresh fruits meat products that you can consume. The diet plan focuses on a wide variety of nutrients that are very helpful to the body. The diet provides between 1000 to 1200 calories of daily intake which puts athletes at a position to perform optimally without having to store extra calories. The meals will cost you between $9.82 and $11.96 on a daily basis which translates to $290-$360 monthly. The plans also include an additional 100 types of food to choose from.
Underground Prep
The chef of this delivery service, Justin Aquino is a Cordon Bleu-decorated chef who is famous for his work at Mastro's in California's Beverly Hills. Underground Pep's meals are all dairy, soy, gluten, and sugar-free. They are also not genetically modified. Underground Pep services feature farm-fresh, seasonal produce and meat that is hormone free.
Each delivery batch is between 400 and 500 calories with roughly, 25 to 30 grams of carb, 30 grams of protein and 7 to 12 grams of fat. Customers can use text messaging to sign up for the weekly delivery menu. The service will reply and deliver to your orders every Wednesday and Thursday evening latest. The services have set out a minimum delivery of 10 meals per home with the average cost of $9 per meal. However, there are no minimum delivery requirements if you have the meals delivered to your local gym. The service currently serves only the three cities of San Diego, Los Angeles, and Orange County. By the end of the year, Underground Pep plans to expand to other cities throughout the country.