When mourning the passing of a loved one, you often face hard choices. First and foremost, you must plan a memorial or funeral service. Many people also wonder whether they should cremate or bury their deceased loved one.
Determining the answer to this question involves considering many factors. While cremation may seem like a strange or daunting process, it shouldn't be discounted, according to the staff members of Legacy Cremation Services. Whether you ultimately decide on burial or cremation, here are some things to keep in mind.
Estate Planning/Last Will and Testament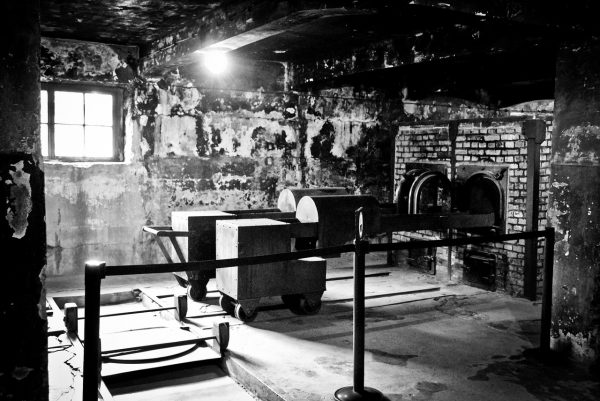 Before ordering burial or cremation services, consider the wishes of the deceased. Many people go through estate planning as a precaution before they die, and they leave a will behind.
Wills aren't only written by the rich. Anyone can leave a will to designate the care of their body and the distribution of assets after death.
The last will and testament may identify the wishes of the deceased in regards to burial or cremation. What's written in this legally binding document will solve your dilemma.
Religious Beliefs
If no will is available to designate the type of funeral services the deceased would have requested, it's best to consider what your loved one might have wanted. Start by looking at how religious and cultural beliefs would influence their decision.
Many religions believe that the body is sacred and should be treated as such even after death. Cremation may even be considered a sin by these religions. For example, Orthodox and Conservative Jews are against cremation based on their interpretation of biblical teachings. The views are beginning to change among some Jews, though.
However, many religions, including many Christian sects, honor the cremation process. It's best to check in with your loved one's religious leader to determine whether or not cremation would be an acceptable process.
Cemetery Plot or Spread Ashes
With a burial comes a marked cemetery plot where mourners can visit at any time. This often brings great comfort and peace to the living after losing a loved one. If visiting a grave is important to you, burial is the better option.
However, many people prefer the ritual of spreading ashes someplace that's meaningful to the deceased. It provides a form of closure, even if there's no grave to visit. If you prefer this method of closure, cremation may be a good choice.
Planned Funeral or Memorial Services
Funeral and memorial services exist to acknowledge the passing of loved ones and celebrate their lives. It's a great opportunity to gain closure and mourn in a safe, comfortable space. Funeral services are typically designated for burials in a casket and memorial services are used after cremation.
Consider the desires of those who were closest to the deceased. If you believe they'll gain greater benefit from a funeral with a viewing, a burial would be better suited than cremation. However, many mourners prefer a memorial service without the presence of the body, which may make cremation a better option.
The Cost
If no one has strong feelings about cremation versus burial, the cost could play a major role in helping you make the decision. It's typically much more affordable to do cremation than have a traditional burial.
Cremation tends to require fewer accommodations. You normally don't need a casket, a funeral home, cemetery plot, headstone, or burial workers. A burial can cost upwards of $10,000 while cremation costs are closer to $1,000. If you don't have glaring objections to cremation, it can be a more affordable way to handle the remains of your loved one.