See how:  Instagram the online photo sharing web sight solved the unemployment problem of photographer Daniel Arnold in the last week. He was unemployed for last so many days, was left with $90.03 in his account. He had problem meeting his daily expenses. He did something to alleviate this lacuna with a new zeal and an idea to get out this trap.
He uploaded a message for his followers that he was giving an offer of selling his photographs for $ 150 a piece for a day and that he will never give this cheap offer again in his life. Any body could email him screenshot. To his surprise 71 of photographs were sold and some were offered over $1000, Thus,  he cornered $ 15k in a single day. His immediate problem for funds was solved. See his message following
" Hello, I just turned 34 this second. For one day only I am selling 4×6 prints of whatever you want from my Instagram archive for $150 each. I swear I will never sell anything this cheap again. If you're interested, send a screenshot of the photo(s) of your choice to [email protected] (one d) and I will send a paypal invoice, followed by a signed print. Easy peasy. Happy my birthday. I love you"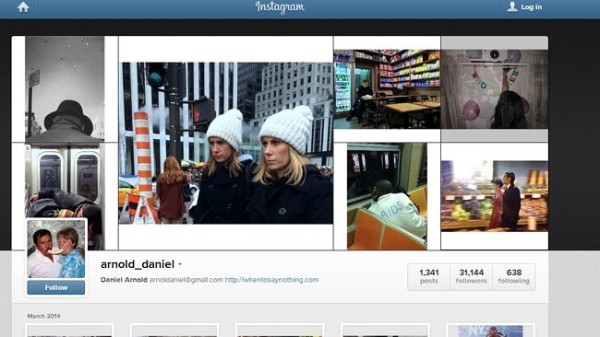 Source: News.com.au
He is settled in Brooklyn, New York and is a bit famous for his skills as a photographer. He was named as "the best photographer on Instagram" two years earlier. After getting his account suspended for posting topless sunbathers at a beach. He had surfaced again with a new account and built up 22000 followers and around 1300 photos in his kitty.
Earlier to this he has done work for MTV and the Fader and recorded that he was unable to make money but spent his time shooting day to day of crowds unaware  of their moments on iphone and 35mm. He enjoys being a peeping tom without offending anybody, one may say his mode is voyeurism – all private scene one goes through.