Does it ever feel dangerous and daunting to get into your shower or bathtub? If it doesn't already, it might feel that way someday. Tubs and showers are hot spots for dangerous slip-and-fall injuries. They can be inaccessible to people with certain disabilities and — in some cases — less than optimal for our physical health.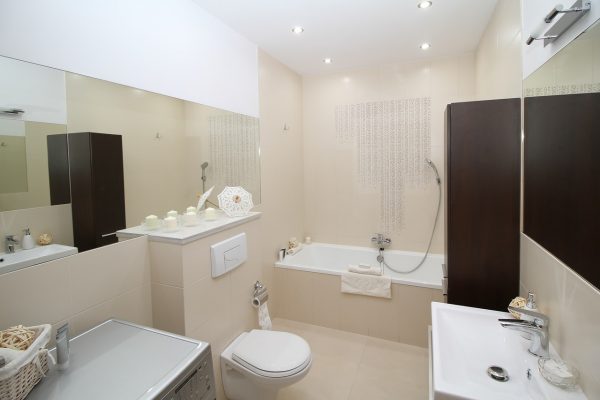 You can make your bathing setup safer. One way to improve your bathroom is to invest in a walk-in tub. Here are a few reasons that you might want to consider getting a walk-in tub from a reliable brand that's professionally installed.
Walk-in tubs as a senior solution
As we grow older, our bodies grow more prone to injuries and illnesses. That's just a fact of life, but it doesn't have to keep us down. Many of us remain vibrant and full of joy in our golden years. We shouldn't let the threat of a slip-and-fall injury rob us of that joy or force us out of our homes.
What we should do is acknowledge that our homes can become more treacherous to us as we age — and take action to fix that. Adding stairlifts, ramps, and handrails can make us less likely to fall on our hardwood and carpet. And in the bathroom — the most dangerous slip-and-fall zone of all — a walk-in tub can help.
A walk-in tub lets us open a door and walk right into our shower or tub. You don't need to high-step our way over a dangerous rim, and therefore there's a much lower risk of a slip-and-fall injury.
Walk-in tubs for the mobility-challenged
Of course, you don't have to be a senior citizen for a tub to be a dangerous place. Plenty of other people are differently abled or have medical conditions that make them less able to hop in and out of a tub safely.
From those with temporary injuries to wounded veterans and so many others, many people would benefit from the use of a walk-in tub. A walk-in tub makes getting in and out of the bath or shower a breeze for people unable to safely use traditional tubs or showers.
Walk-in tubs and your circulation
Do you deal with poor circulation in your legs? Poor circulation can cause things such as tingling and numbness in your legs. It can be caused by diabetes, smoking, and many other factors. And it's a pain to live with.
If you're wondering how to improve circulation in legs, one answer is hydrotherapy. To treat poor circulation in your legs at home or in a physical therapist's office, you can step into a whirlpool or spa — or a walk-in tub.
Yep, walk-in tubs work for hydrotherapy. Many come with whirlpool features that are good for your circulation. Plus, hydrotherapy (or even just a warm soak) can be good for all sorts of other things, from aches and pains to your mental health.
Is a walk-in tub right for you?
A walk-in tub offers a very enjoyable and luxurious bathing experience regardless of whether or not you "need" one. Walk-in tubs are great choices for seniors, the differently abled, and those living with certain medical conditions. They can allow us to stay in our own homes and care for ourselves for longer, preserving our dignity, our independence, and the joy that comes with living life on our own terms.
If any of the reasons above apply to you, you should strongly consider investing in a walk-in tub. Choose a reliable brand and get the tub installed by a pro. It could change your life.